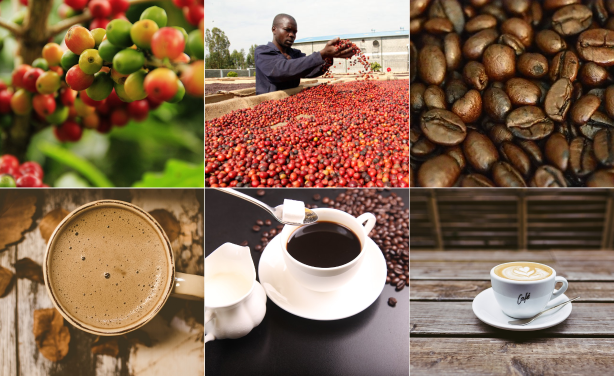 Image from Allafrica
The government signed an U.S.$80 million deal with coffee firm Uganda Vinci Coffee Company Limited (UVCC), to establish a coffee processing plant at Namanve industrial park. The deal - signed by company director Enrica Pinetti - led a parliamentary committee investigation after several irregularities were discovered.

MPs on the committee were dismayed to learn how Pinetti, the firm's director, reportedly mortgaged 25 acres of state land in Namanve - given to them to secure a loan from a commercial banks - to set up the coffee processing plant.

The allegations have been denied by the UVCC company secretary, who said that the request to mortgage the state land did not materialise. The committee chairperson, Mwine Mpaka has in the meantime demanded a copy of the land title deeds.

Ministry of Finance Permanent Secretary, Ramathan Ggoobi defended the deal as "the best the country can ever get. The deal was signed to add value to Ugandan coffee and export it globally", he said.

In the financial year 2020-2021, Uganda exported a record 6.08 million coffee bags, the highest total for 12 months in 30 years. Exports for FY20/21 were also worth U.S.$559 million compared to 5.11 million bags worth U.S.$496 millio in FY19/20. The figures were boosted by June's 618,388 bags worth U.S.$ 58.56 million, which is also the highest in a single month. June exports had an increase of 47% in quantity and value compared to the previous month, with Robusta figures shooting up, while Arabica slowing.

The biggest consumer of Ugandan coffee in June was Italy that maintained the highest market share with 34.57% compared with 37.02% last month. It was followed by Germany 13.11% (14.36%), India 9.52% (5.00%) Sudan 7.81% (4.04%) and Algeria 6.28% (5.80%).

Coffee exports to Africa amounted to 112,416 bags, a market share of 18% compared to 69,349 bags (14%) the previous month. African countries included Sudan, Morocco, Kenya, Algeria, Egypt, Ethiopia and South Africa. Europe remained the main destination for Uganda's coffees with a 61% imports share.