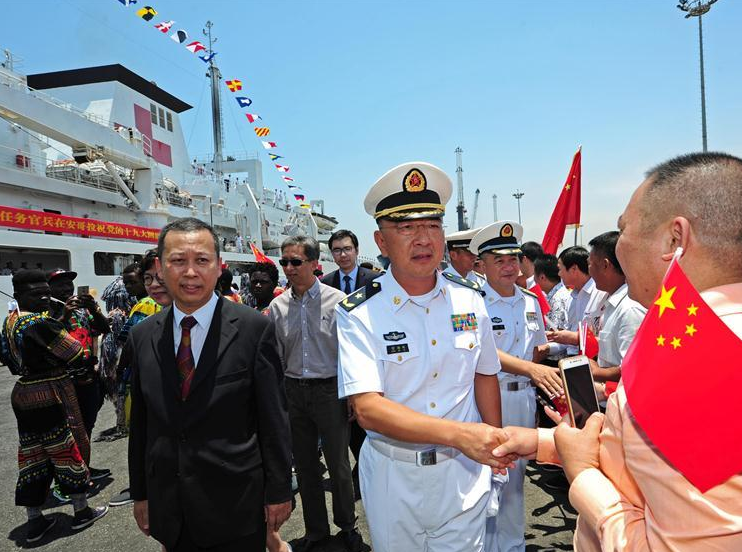 Image from http://news.xinhuanet.com
Guan Bailin, Task Group Commander, said this is the first time Peace Ark has visited Angola, and the mission is aimed at enhancing the cooperation between the two countries.

The Peace Ark was commissioned in 2008 and has traversed 34 countries, providing free medical services where they arrived, Guan said.

In the years between 2010 and 2015, the Peace Ark paid visits to Asia, Africa, the Americas and Oceania. 120,000 people from a total of 29 countries and regions have received free medical and humanitarian services on board.

The Peace Ark is 178 meters long, with a total area of 4,000 square meters. It has eight operation rooms, seven healthcare offices and 300 beds. A total of 115 healthcare professionals are on board, mostly from the Naval Medical University, of which 60 percent have senior titles.

The Peace Ark, upon completing mission in Angola, will travel to Mozambique, Tanzania and other countries to provide free medical and humanitarian services.