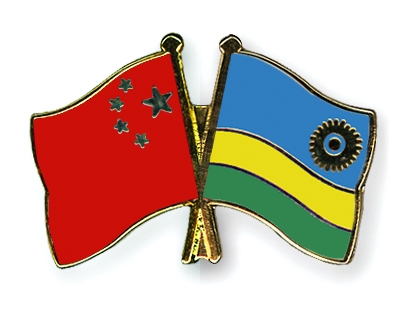 Rwanda and China enjoys good relationship since it established diplomatic relations on November 12, 1971. Top government officials from Rwanda and China held meetings last week in Beijing where they committed to strengthening links between Rwanda and China.
The delegation comprised Rwanda's Minister for Foreign Affairs, Louise Mushikiwabo, Lt. Gen. Karenzi Karake, the presidential Advisor on defense and security and Rwanda's Ambassador to China, Lt. Gen. Charles Kayonga.

The delegation held meetings with Chinese Vice President and officials from the China's Ministry of Foreign Affairs.

According to Minister Mushikiwabo, they discussed how the two countries can strengthen cooperation as well as the implementation of projects under The China-Africa Cooperation Forum (FOCAC).
Rwanda and China officially established diplomatic ties in 1971. "We have great relations with China and both countries are keen on taking the cooperation to another level," Mushikiwabo said in a telephone interview with RBA.
The Minister added that they also discussed doing business in Rwanda and the available investment opportunities. "We also discussed construction and road projects as well as the ongoing construction of the railway line, a project that involves other East African countries."

The Chinese government has supported various projects in Rwanda. Among the major ones are the construction of an office block that will host multiple government ministries and a road network of up to 54 kms in Kigali.

Minister Mushikiwabo and General Karenzi have been in Beijing since Wednesday where they took part in The Munich Security Conference (MSC) - an annual high-level gathering that discusses international security issues.

"We discussed the changing policies and trends in global peace and security and the role China can play in addressing security threats and maintaining peace," Mushikiwabo said. The Minister further pointed out that China as a permanent member of the UN's Security Council has the responsibility to promote peace and security in the world.

China is playing a more active role in peace keeping and like Rwanda, has peace keepers in South Sudan. Minister Mushikiwabo and General Karenzi also met members of the Rwandan diaspora in China.