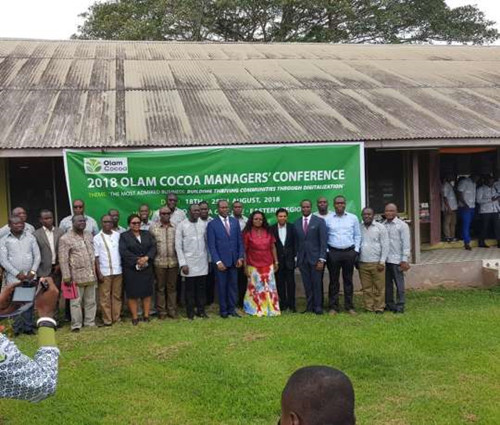 Photo from Internet

Management of Olam Ghana, a leading agri-commodity company in Ghana, urged to consider going into chocolate production to increase domestic value-addition.

Olam currently processes cocoa beans into natural cocoa liquor.Mr Joseph Boahen Aidoo, Chief Executive Officer (CEO) of the Ghana Cocoa Board, who made the call at a conference organised by Olam for its cocoa managers across the country, said increased domestic processing and consumption was key to sustaining cocoa prices.

Olam, one of the largest private Licensed Buying Companies (LBC), organised the annual training conference at the Bunso Cocoa College in the Eastern Region, to ensure that the managers were well-equipped for the cocoa business, and also to keep abreast with management decisions.

Mr Aidoo asked the mangers to deal fairly with the cocoa farmer, who he described as the weakest link in the value chain, to ensure sustainability of the industry.

Mr Aidoo said the protection of farmers was important since that would guarantee the future of the industry, adding that, if the farmer seized to cultivate cocoa that would be the end of all stakeholders in the value-chain.

Ghana government was to ensure sustainability of the industry through key interventions, including the rehabilitation of diseased and over-aged tress and the introduction of hand pollination to boost yield.