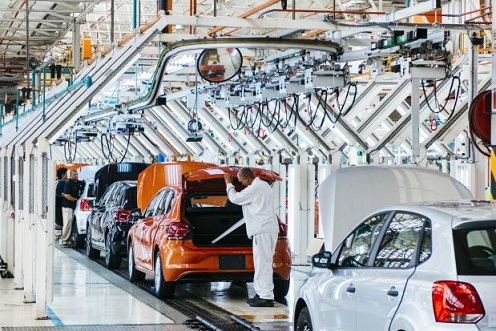 Image from Wall Street Journal

According to reports, Morocco has surpassed South Africa to become the leading car manufacturer in Africa. In 2017, the number of passenger cars in Morocco was 345,000, surpassing 331,000 in South Africa.

Morocco has emerged as the continental leader, surpassing South Africa with 345,000 passenger vehicles in 2017 over South Africa's 331,000.

Morocco is also becoming a key supplier for European auto factories, including Ford Motor Co.'s F 0.22% high-tech plant in Valencia, Spain, which imports car seats, interiors, wiring and other components from Morocco.

Car production on the continent, along with the Middle East, is on road to outpace US and Europe. Morocco is also expected to produce more cars each year than Italy.Morocco has attracted several renowned automotive firms, including the Renault and Peugeot, to open plants in Morocco.Renault has more than 40 percent of the market share in the region with two assembly plants.The company produces more than 200,000 cars a year.

In April 2018, Morocco's Minister of Industry Moulay Hafid Elalamy announced Morocco's determination to exceed MAD 100 billion in export sales by 2020.

The minister, who made his announcement during the 2018 Automotive Subcontracting Fair, said that Morocco wants to raise the bar to MAD 200 billion in exports with a production capacity of 1 million vehicles by 2025.

The country aims to attract foreign investments into the industry through a five-year corporate tax exemption and a 25-year exemption if most production is exported.