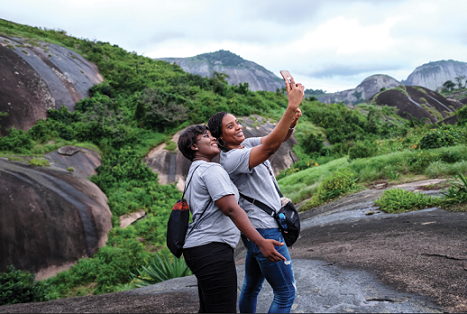 Image from africanbusinessmagazine.com

As travel to the African continent becomes cheaper and more convenient, Africa now has the second fastest-growing tourism industry in the world, and the government is pushing for business travel through new initiatives.

Travel and tourism remained a key driver of the African economy in 2018, accounting 8.1% of GDP, and contributing $194.2 billion to the region's economy, a new report found. The region's tourism industry grew at a rate of 5.6% in 2018, second only to Asia Pacific. This compares to a global growth rate of 3.9% annually.

Around 67 million tourists flocked to Africa in 2018, a record 7% increase from 63 million arrivals in 2017 and 58 million in 2016. From the souks of Marrakech to the quaint vineyards of the Cape, the top African tourist spots were Morocco and South Africa, with around 10 and 11 million arrivals per year.

More relaxed visa rules in Ethiopia coupled with improved transport infrastructure gave their tourist industry a staggering 48.6% boost in 2018, raking in a total of $7.4 billion.

The report also attributes burgeoning tourism numbers to a slew of government initiatives, especially in Kenya, Rwanda and South Africa to drive business tourism to the continent. These include tourism development strategies such as MICE, where countries arrange events such as meetings, incentives, conferences and exhibitions to attract international business.

The airline making the most money in African skies was flagship UAE carrier Emirates, which earned over $837 million in 2018 with popular flights from Johannesburg, Cairo, Cape Town and Mauritius.

The most lucrative air route between April 2018 and March 2019 was from South Africa's largest city Johannesburg to Persian Gulf hub Dubai, which generated $315.6 million in passenger revenues.

During the same period state-owned Angola Airlines and South African Airways were the only two African airlines making the top 10 most profitable air routes in Africa.

Top performing air routes from Luanda to Lisbon earned a cool $231.6 million, while flights from Cape Town to Johannesburg generated $185 million, the report said.