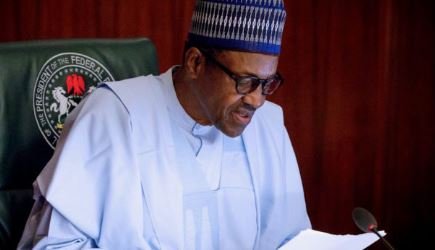 Image from the Nation
As Nigeria confronts the challenge of rebuilding the economy from the ruins of COVID-19 pandemic, the Association of Private Transport Companies of Nigeria (APTCON) has called on the President Muhammadu Buhari-led administration to consider a special stimulus plan for the nation's transport sector.

Arguing that road transport companies had borne the greatest pain of the nationwide lockdown, spokesman of the association, Mr Audu Gaddo, said that its members had suffered huge revenue losses and faced imminent job cuts in the wake of a month-long lockdown of Nigeria's transport.

He said the implentation of an additional 14-day interstate lockdown announced by Chairman of Nigerian Governors Forum, Kayode Fayemi, will worsen the situation.

Gaddo, in a statement titled: "Save Nigeria's Road Transport Sector", said that government intervention had become necessary because road transport companies, in furtherance of government's effort at containing the pandemic, will be forced to carry less passengers without significant increases in fares in addition to other unavoidable operating costs.

He noted that, as one of the nation's highest employers of labour, the challenges confronting APTCON were compounded by the fact that members were still obligated to meet their commitments to government by way of payment of taxes and levies, even in the face of enormous sacrifices already being made.