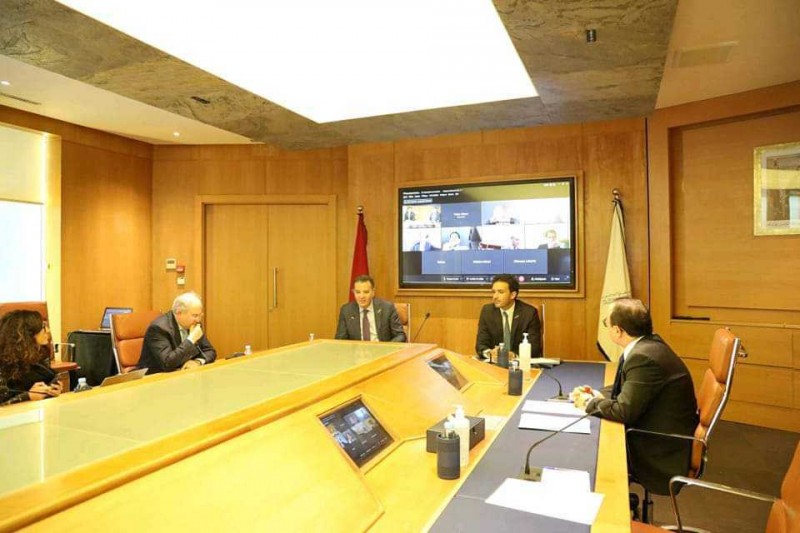 Image from Moroccoworldnews
This meeting was an opportunity to size up Morocco's private sector economic situation, according to a readout issued by CGEM.

Roberto Cardarelli, IMF's Mission Chief in Morocco, chaired the IMF delegation.

During the meeting, Chakib Alj, president of the CGEM, responded to the IMF delegation's inquiries regarding the state of private investment, business environment, social issues, financing, foreign trade, freight costs, and logistics in Morocco.

Chakib Alj pointed out the 15.2% growth that Morocco's economy witnessed in the second quarter of 2021. He mentioned the North African country's successful agricultural season, explaining that this saw a noted 221% increase in terms of cereal production.

CGEM's chairman also recalled that exports have experienced an increase of 22.1% between September 2020 and 2021. He indicated that foreign Morocco's exchange reserves, which currently stand at MAD 313 billion ($33.96 billion), are sufficient to manage the country's exit from the Covid crisis.

According to Alj, these indicators confirm that the Moroccan economy has shown resilience to the COVID-19 pandemic.

He also stressed the foresight and seriousness with which King Mohammed VI instructed the government to effectively tackle the pandemic and its socio-economic fallout.

Concerning the insolvency of companies, Alj reported a rigorous monitoring of the issue, including very small, small, and medium enterprises (TPME), "whose cash flow was under pressure well before the crisis."

The government has taken a step to remedy this problem, deciding a refund, by March 2022, of the entire stock of VAT (value-added tax) allocated to the private sector, Alj said.

According to CGEM's president, the cash flow of businesses is much likely to improve with the new law on payment deadlines. The yet-to-be-passed new legislation provides for the replacement of compensation for late payment by financial penalties.

Last June, CGEM and its subcommittees at the regional and parliamentary levels launched a general reflection to provide proposals for concrete measures for the implementation of the New Development Model (NMD).

This approach aims to boost confidence, give more visibility to entrepreneurs and thus promote private initiative, Alj argued.

Central in CGEM'S proposals for the NMD are the establishment of integrated support mechanisms to SMEs and a vision for the development and promotion of products "Made in Morocco."