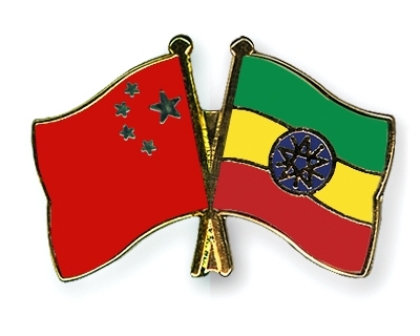 By Henok Tibebu
Chinese economic relations with Ethiopia dated back to 100BC. As documents show, there had been trade relations between Chinese Han Dynasty and Ethiopian Aksumite Empire. But the overall bilateral relations and cooperation between the two countries had become formal in 1979 when both opened Embassies in their respective capitals.
Currently, the all-round Ethio-Chinese economic and development cooperation as well as bilateral ties could be cited as one of the most exemplary diplomatic relations in the world. In a Press Conference on the premises of Chinese Embassy here Tuesday, Chinese Ambassador to Ethiopia La Yifan said despite the global coffee prices fall , Ethiopia managed to achieve eight percent growth in the last fiscal year.
According to the Ambassador, Ethiopia is on the right track in terms of realizing the set goals in GTP II. For instance, he said the nation has made visible progress in infrastructural development, electricity generation, employment and industrialization.
Yifan said Sino- Ethiopian diplomatic relations in various areas are extraordinary as a series of important agreements have recently been reached and signed. Regarding Chinese One Belt one Road Initiative which was introduced in fall of 2013, he said that the Initiative would be discussed next May in Beijing, China.
Accordingly, 20 world leaders and over one thousand participants from International organizations, financial institutions, NGO's and the like are expected to attend the forum. The coverage area of the initiative is primarily Asia and Europe. But, Oceania and East African countries are also included in the Initiative.
Therefore, as one Of East Africa countries, Ethiopia will benefit not only from infrastructural connectivity but also from
policy
coordination, promotion of trade and people to people relations. Talking about the benefits of the initiative, Yifan said the Ethio-Djibouti railway is a showcase to the Initiative. Highway system is under construction to link Ethiopia with its neighboring countries.
"We are encouraging imports from Ethiopia and 97% of the goods produced here are free from quota and tariff."
In terms of people to people exchange programs , he said Chinese government offers scholarships to the large number of Ethiopian students than any other African countries. Over the last decade , 4,000 Ethiopians have taken scholarships in China," he added.