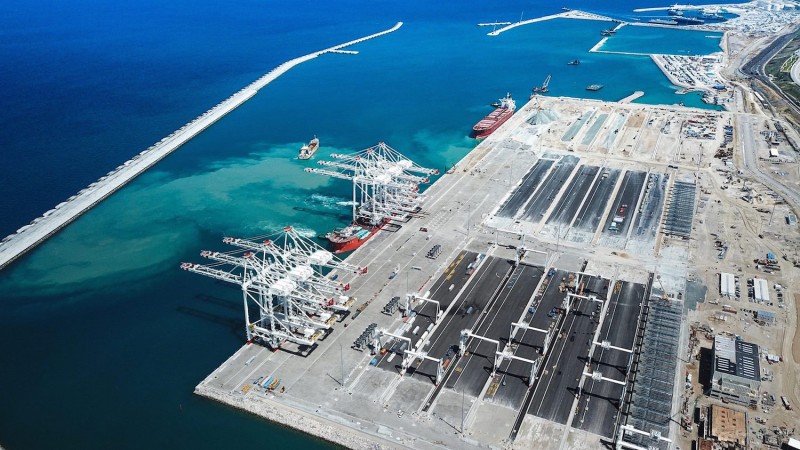 Image from Moroccoworldnews
Morocco's Tanger Med Port has achieved a turnover of more than MAD 1.63 billion ($154.3 million) at the end of June 2022, up 12% compared to the same period last year.

During the first half of the current year the Moroccan port handled 56 million tonnes of cargo, compared to 30 million tonnes in the second quarter of 2022, the port authority revealed in a statement.

Investments totaled MAD 490 million ($46.4 million), which included infrastructure, road networks, and IT infrastructure, the statement added.

The port's combined cumulative debt was MAD 10.1 billion ($955.8 million), including MAD 5 billion ($473.2 million) in bonds, representing a 1% drop at the end of 2021.

Morocco's National Port Agency (ANP) previously predicted that port-related shipping activity in the country would reach 92.8 million tonnes in 2022, a 2.4% increase compared to last year.

By the end of 2021, Moroccan port activities were showing strong indications of recovery. Traffic reached 83.1 million tonnes in November 2021, which was a 1.8% decrease from the previous year.

In 2021, Tanger Med's revenue alone was calculated at MAD 739 million ($90 million), growing by 18% over the same period in 2020, despite the impacts of the global pandemic.

In the first quarter of 2021, passenger port turnover at Tanger Med 1 increased by 3%, reaching MAD 500 million ($60 million), compared to the 488% rise in 2020.

On the other hand, Tanger Med 2's turnover reached MAD 239 million ($29 million) in the first quarter of 2021, up from MAD 139 million ($17 million) at the end of March 2020, resulting in a 72% increase.