Egypt's SCZone, Chinese companies sign $487 million deals in energy, textiles, petrochemicals, bromine in Ain Sokhna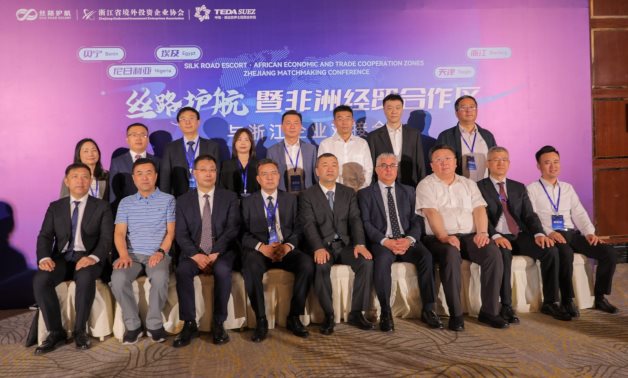 Image from Egypttoday
Chairman of the Suez Canal Economic Zone (SCZone) Walid Gamal El Din announced the signing of $487 million agreements and contracts between a number of Chinese companies and the industrial developer TEDA-Egypt for establishing new projects in the industrial zone of Al Ain Al Sokhna.

This came on the fringe of the SCZone's delegation current promotional tour in China where they participated in a conference for partners of the Belt and Road initiative organized by TEDA-Egypt in the Chinese city of Hangzhou. SCZone delegation also met with officials of Tianjin city in the presence of 270 representatives of more than 50 Chinese companies operating in the various industrial fields.

In a statement on Friday, Gamal El Dien said TEDA-Egypt signed an agreement with China's Hidier Group for establishing several projects in the fields of energy, construction and operation of industrial facilities.

The first project of Hidier group is an energy station with investments of $265 million and its first phase will produce energy with 200 megawatt/220 kilovolts with an initial cost of $38 million, the statement added.

Another agreement is for production of modern construction materials with the use of coke as a raw material with investments valued at $100 million and annual production capacity of 50,000 tons.

Also, SCZone chief witnessed the signing of a contract between TEDA-Egypt and an affiliate of Golden Spring Group for setting up a textiles project with investments amounting to $12 million.

Meanwhile, another agreement was signed between TEDA-Egypt and Tianyi Shandong company operating in the field of petrochemicals on an area of 270,000 km2 and total investments of $110 million. The facility is expected to provide 700 job opportunities in Egypt and returns of $600 million.