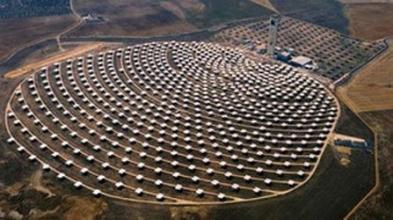 Speaking at the Powering Africa: About the summit, Enoh T. Ebong, Acting Director, U.S. Trade & Development Foundation (USTDA) announced a recent grant signing for a feasibility study for two 17 megawatt solar photovoltaic plants near the villages of Pá and Kodéni in Burkina Faso. The solar plants are being developed by BioTherm Energy(BioTherm Energy is a leading South African developer of renewable energy sources.The chief executive officer is Jasandra Nyker), a South African renewable energy company.
"For Burkina Faso, this presents the chance to bring much needed power to one of the most under-developed electricity sectors in Africa," commented Ebong. Several of USTDA's other project and funding successes over the last 12 months in countries such as Tanzania and Nigeria were also touched upon; "since the launch of Power Africa, USTDA has increased its energy portfolio by over 800%."
The Powering Africa: Summit welcomed 500 investors to the Marriott Marquis Hotel in Washington DC from across North America, Africa and Europe to present energy projects, discuss investment opportunities and build relationships within the international power community.
Over 100 speakers participated in panel discussions, presentations and roundtables focusing on topics such as gender diversity in the energy sector, US-Africa partnerships for growth and trade, energy economics for gas Independent Power Projects (IPPs) and an update on recent renewable energy successes across Africa.
Developer, owner and operator of power projects Access Power also announced the official opening of the submissions process for ACF 2017 - the third edition of the funding and support platform for renewable energy projects in Africa.
Principal speakers at the conference included South African Minister for Energy H.E. Hon Tina Joemat-Pettersson, H.E. Hon Irene Muloni, Minister of Energy & Mineral Development, Uganda, H.E. Hon. Pierre Anatole Matusila, Minister of Energy and Water Resources, Democratic Republic of Congo and H.E. Hon James Musoni, Minister of Infrastructure,Rwanda.
The developing nations of Africa are popular locations for the application of renewable energy technology. Currently, many nations already have small-scale solar, wind, and geothermal devices in operation providing energy to urban and rural populations. These types of energy production are especially useful in remote locations because of the excessive cost of transporting electricity from large-scale power plants. The applications of renewable energy technology has the potential to alleviate many of the problems that face Africans every day, especially if done so in a sustainable manner that prioritizes human rights.

Access to energy is essential for the reduction of poverty and promotion of economic growth. Communication technologies, education, industrialization, agricultural improvement and expansion of municipal water systems all require abundant, reliable, and cost-effective energy access.

Africa is the sunniest continent on Earth, especially as there are many perpertually sunny areas like the huge Sahara Desert. It has much greater solar resources than any other continent. Desert regions stand up as the most sunshiny while rainforests are considerably cloudier but still get a good global solar irradiation because of the proximity with the equator.

The distribution of solar resources across Africa is fairly uniform, with more than 85% of the continent's landscape receiving at least 2,000 kWh/(m² year). A recent study indicates that a solar generating facility covering just 0.3% of the area comprising North Africa could supply all of the energy required by the European Union.[9] This is the same land area as the state of Maine.