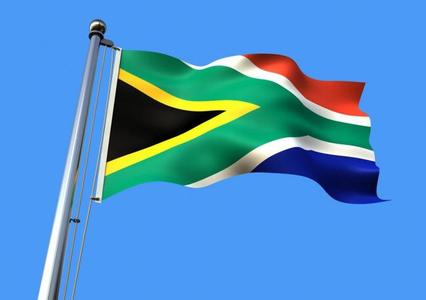 Former Public Protector Thuli Madonsela on Wednesday called on President Jacob Zuma to withdraw his High Court in Pretoria application to review and set aside the remedial action recommendations in the State of Capture report.

She said Zuma should immediately appoint a commission of inquiry or allow Parliament to host open public hearings under the joint ethics committee regarding the report.

Madonsela acknowledged the recent Cabinet reshuffle that saw the removal of Pravin Gordhan as finance minister and his deputy Mcebisi Jonas.

She said Jonas's removal was inevitable because of his whistleblowing role in the report. She added that Jonas "simply lost his job without the administrative justice of having had his allegations tested by an independent body".

"[I]respectfully believe that this does not augur well for would be whistleblowers, our country's fight against corruption and efforts in the pursuit of good governance, the rule of law and sustainable democracy."

Madonsela added that many of the other ministers that were dismissed had either been helpful in the "state capture" investigation or spoke out against delay tactics regarding the probe.

She also highlighted the fact that Gordhan was dismissed as finance minister while he was involved in litigating on behalf of government against Oakbay, a company co-owned by Zuma's son and the Gupta family.

"This naturally presented a conflict of interest for President Zuma requiring him to choose between his responsibility as the President entrusted with protecting the public interest and natural concerns about his family and personal interests that could be imperilled if [former minister] Gordhan's litigation were to triumph," she said.

About this event,February 6, 2017 ,Public Protector Busissiwe Mkwebane looks to be determined to make us miss Thuli as much as she possibly can. Mkwebane seems ready to withdraw her notice to oppose President Zuma's court bid regarding the State Capture report. Her office had previously said that she intended to oppose Zuma's bid and "follow the law."

But it seems she has other ideas. Mkhwebane told the Sunday Times that she now agrees that president Zuma should be able to appoint the judge that reviews the report. Madonsela had originally recommended that Chief Justice Mogoeng Mogoeng head up a commission of enquiry into the matter. Zuma opposed, saying he as the president should be able to appoint his own judge.

Withdrawing the report marks Mkhwebane's new belief that the president should be able to "use his own prerogative" on the matter. Her change of heart came after she "consulted a law firm on the constitionality of Madonsela's recommendation." The Public Protector believes that it won't matter what judge is appointed, as the judiciary is already completely independent.

Mkwebane had to publically say that she "harbours no ill-will to Madonsela." Reports of this ill-will have been circulating since the hand over. Things really escalated though when Madonsela claimed that R470 000 was illegally deducted from her pension. Mkhwebane said the money was deducted "in the spirit of good governance," as a result of damage done to Madonsela's official vehicle in 2013 when her son crashed it. The Auditor General cleared Madonsela for the damage costs as she did not give her son permission to drive the car.

But now, one thing we know for sure is that President Zuma is not.