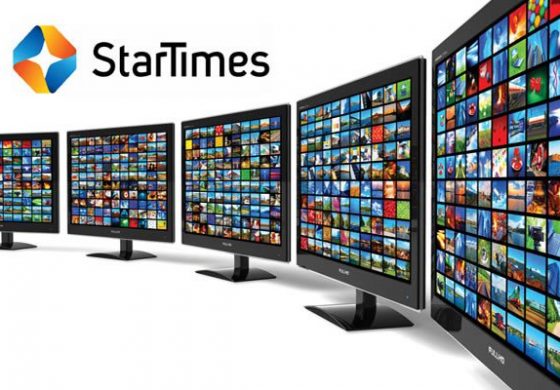 Pay TV network, Star Times Nigeria has said it is continuing to grow stronger and expand its footprint across the African markets owing to its dogged commitment to innovation, superior technology and rich entertainment program for viewers.
Founded in 1988, StarTimes group is now the most influential system integrator, technology provider, network operator, and content provider in China's television broadcasting industry, and is on its way to become a media group with global influence.
With a global vision, StarTimes began to expand its business to Africa in 2002, and has been working closely with African governments to jointly promote digitalization and informatization. To date, StarTimes has established subsidiaries in 30 African countries, including Nigeria, Kenya, Tanzania, Uganda, Rwanda, Mozambique, Guinea, Congo-Kinshasa, South Africa, etc., and has started operations in some of them. With more than 8 million subscribers, StarTimes has now become the fastest-growing and the most influential digital TV operator in Africa.
The company's Chief Operating Officer, Tunde Aina, in a statement, emphasized that the company strives to be an international media giant with global influence.
"We have continued to grow stronger and cover more grounds across Africa starting with two countries and now in over thirty countries and very active in over 15. Our success story is fuelled by a strong belief and investment in cutting edge technology, life-enriching innovations and quality television entertainment content for our viewing families and households. As a viewer's driven business, we have consistently churned out different exciting products and offerings to afford our viewers more flexibility and enriched viewing options.
Beyond providing very interesting and affordable TV experience, StarTimes provides many ground-breaking and innovative products like the 2-in-1 combo decoder, Digital TV (with inbuilt decoder), projector TV which have largely enhance pleasurable viewing and boost the industry.
"In just seven years, more people can now afford to enjoy digital television that would otherwise have been impossible. We have given opportunities to many local channels to start broadcasting localised content at minimal cost, we have created more than 2000 direct jobs and more than 20,000 indirect jobs. We have enabled new opportunities for our actors, actresses and musicians to showcase their talents on many more television platforms and earn more revenue. We have stimulated competition in the pay-tv industry thereby making the viewers now spoilt for choice. Before StarTimes came to Nigeria, clean crisp clear signals could only be enjoyed by the elites as the masses had to make do with grainy pictures provided by the few existing analogue television stations. We have changed this narrative and we intend to continue to provide our services to many more people at an affordable cost. As a platform, we offer local producers and stations opportunities to showcase their offerings to viewers without interference as long as the rules set by the regulators are being adhered to."