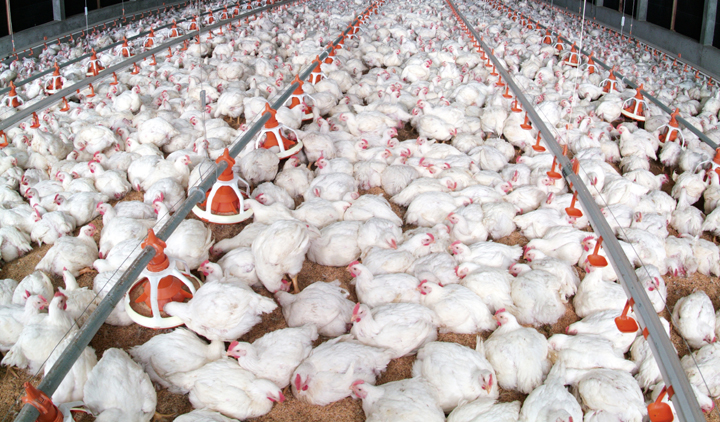 Botswana has banned poultry products from neighbouring Zimbabwe after an outbreak of the H5N8 strain of Botswana bans Zim chicken imports over bird flu fears was reported at the weekend.
In a statement published on its Facebook page, the Botswana government said on Tuesday that the importation of "domesticated and wild birds, their products (meat, feathers etc) and poultry feed from Zimbabwe is banned with immediate effect."
"All import permits issued for importing the listed items are cancelled with immediate effect," the statement added.
Zimbabwean state media Tuesday identified the affected poultry farm as belonging to Irvine's, a leading poultry and egg producer.
The Herald said affected units had been put under quarantine. The paper confirmed that 7,000 of Irvine's chickens had died from the virus, and another 140,000 had been slaughtered to curb the spread of the disease.
A statement from Zimbabwe's agriculture ministry said: "Affected units (at the farm) have been depopulated with stringent sanitary measures imposed. All trade partners, veterinary authorities of neighbouring countries and the World Organisation for Animal Health (OIE) have been notified as necessary."
The statement said the government is investigating the source of this outbreak, thought to be "wild ducks and geese in a nearby water body".
In her statement, the agriculture ministry's Unesu Ushewokunze-Obatolu added: "Poultry keeping enterprises are urged to enhance their bio-security measures to promote tight and continuous separation from wild birds."
The H5N8 virus has been spreading around the globe. At least 24 European countries were reported affected by early this year, and outbreaks have also been reported in Asia, the Middle East and elsewhere in Africa, including Nigeria, which reported cases in December and January. So far it is not reported to have affected people.