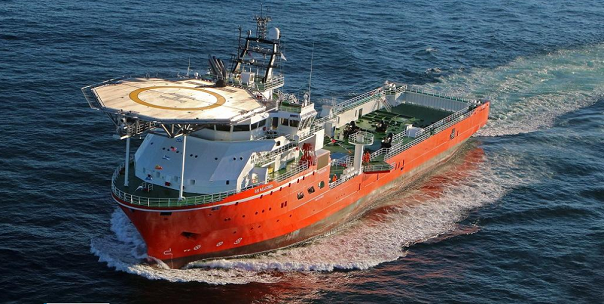 Image from www.africanews.com
Anglo American's (AAL.L) diamond unit De Beers on Thursday launched the world's largest diamond exploration vessel off the coast of Namibia as it looks to maintain high production levels until 2035.The 12,000-tonne, 113-metre-long SS Nujoma was built at a cost of $157 million and is named after Sam Nujoma, Namibia's founding president.

"I am very, very confident this (vessel) will allow us to continue to extract 1.2 million carats a year," De Beers CEO Bruce Cleaver told Reuters by telephone.He said he was "cautiously optimistic" about diamond sales in 2017 and in terms of value there have been "some small positive movements" but it was too early to declare a trend.

Anglo American and De Beers rely heavily on diamonds. Anglo American says they are central to its portfolio of assets as they tend to hold value when bulk commodities fall in price.Diamonds are also important to Namibia as they generate 20 percent of its foreign export earnings. Namibia receives 80 cents of every Namibian dollar generated by Debmarine Namibia, its 50:50 joint venture with De Beers.

Marine diamonds are particularly prized. They are generally more valuable than land-based stones because lower quality gems are washed away by waves. Debmarine Namibia produced 1.2 million carats of diamonds in 2016, a level De Beers says it can maintain until 2035 when its license expires on a 6,000 square km area.

The SS Nujoma is the sixth diamond exploration vessel to join Debmarine Namibia's fleet. It can hunt for diamonds at more than double the speed of its predecessor, De Beers said.De Beers has a budget for land-based exploration of about $35 million to explore in Canada, Botswana and South Africa.