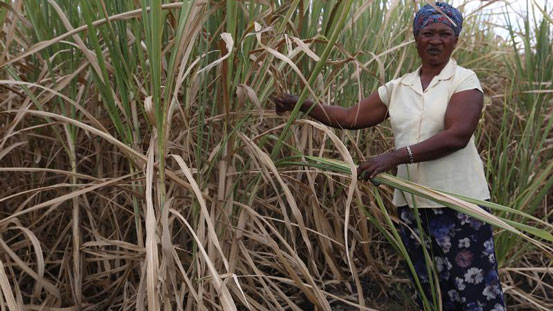 Image from www.standardmedia.co.ke
Sony
Sugar
Company revenue grew up to Sh5.7 billion, up from Sh2.9 billion in the last financial year indicating that the South Nyanza based miller was on the path to financial recovery.
Despite the short supply of the raw materials, the company's Chairman Ambrose Weda and Managing Director Benard Otieno disclosed that their customer base has tremendously grown.
''We are now looking forward to good revenue returns because our sugar is milled and sold on record time,'' said Weda. Currently, they have 2,500 traders engaged in sugar trade and more are applying.
Otieno said this has forced them to embark on aggressive promotion of
cane
farming as they also promote trade in sugar to ensure that they remain vibrant in the competitive sugar industry.
''We now have about 200 wholesalers and 70 distributors of sugar, 500 super markets and over 1,500 grocery shops and kiosk selling our branded products,'' the MD said.
Otieno was speaking during an induction tour of the guests who officiated this year's Kisumu Agricultural show, graced by Fisheries Principal secretary Prof Japheth Ntiba.
The show ended on Sunday. Prof Ntiba was very much impressed with the Company's growing financial and asset base. He asked them to diversify into other sugarcane by products such as co-generation of electricity and
ethanol
to increase its financial revenue streams.