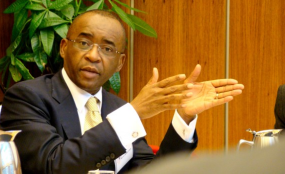 photo by:allafrica.com
About 10 companies in Belgium are reported to be eyeing The Gambia for investment in various sectors of national development.

The Belgian companies have not thought amiss at all, as the Gambia, though small in size and population, presents some of the best opportunities for investors and investments on the African soil.

Apart from the fact that the nation of The Gambia has redeemed itself from the grips and shackles of dictatorship and disregard for the rule of law, the country serves as niche hub for trade, investment and easy access to other countries in the West African region.

Some of the opportunities for lucrative investment one can find in the country are in such sectors as agriculture, fisheries, energy, air services, ICT, river transport and tourism.

In fact this is what attracted the Belgian-investor interest in The Gambia as a potential ground for trade and investment.

The country's peaceful nature in all spheres of life makes it a safe and enviable spot for veritable investment and business operations.

That is why the official from the international Belgian law firm, A-Law, that came to survey the investment potential of The Gambia, could not hold her breadth but stated clearly that the interest to invest in the country is driven by its legal security, saying "The Gambia has a very open investment policy".

Well, in addition to its open investment policy, The Gambia also has several magnetic features that attract investors to the country, such as competitive labour costs, highly stable economy, business friendly environment, and market access to West Africa and international markets.

According to the Gambia Investment and Export Promotion Agency (GIEPA), in The Gambia investors profit from a liberal market-based economy and the country has sustained fiscal and monetary discipline, as well as flexible exchange rates, and reliable laws.

With its business friendly environment, "The Gambia is ready for a takeoff and is easier than ever to start a business and access other West African economies, and starting a business is significantly less complicated when compared to other sub-Saharan African countries", as well as significant improvements in cross-border trading.

All these and more put together make The Gambia the veritable hub and preferred choice for trade and investment in the region.