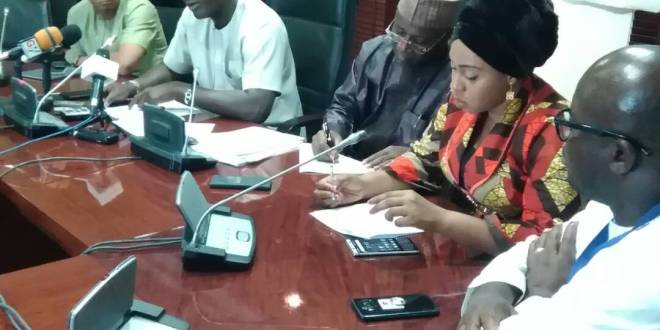 Photo by:parliamentafrica.com
The Minister of State in charge of Public Procurement, Hon. Sarah Adwoa Safo, has said that as part of efforts at strengthening the capacities of local contractors, the government has made a policy where 70% of all its contracts or projects shall be awarded to local contractors.

Out of this, 30% of the contracts or projects shall be awarded to Persons With Disability (PWDs), women and those in youth employment.

"It is a policy the government under the leadership of Nana Addo Dankwa Akufo-Addo is committed to implement. And very soon, my office [Ministry of Public Procurement] will come out with how it is going to be done," she noted.

Hon. Adwoa Safo revealed this on Thursday, July 20, 2017, when she paid a working visit to the Driver and Vehicle Licensing Authority (DVLA) and interacted with its Chief Executive, Kwasi Agyeman Busia and some top management officials about the need to re-align their operations to fit into the government's public procurement policy.

Her visit forms part of her scheduled activities to public or state owned institutions or companies that are heavily involved in procurement activities.

Commenting further, Hon. Adwoa Safo, said in order for the PWDs and women to strongly make a case in bidding for government contracts or projects, her ministry (Ministry of Public Procurement) will organize a training workshop where their capacities and technical know-how will be built to do so.

She also told the DVLA management staff about efforts her ministry is putting in place to get the two existing laws (Public Procurement Act, (Act 663) and Public Procurement (Amended) Act (Act 914) governing Public Procurement in the country harmonized for easy reading and referencing since players in the public procurement chain will have to use the two documents at all times in order not to find themselves at the wrong side of the law.

The Minister, together with her team, was taken through a power-point presentation by Bob Tay, Deputy Director, Procurement & Stores, over how committed the DVLA is in complying with the Public Procurement Act.