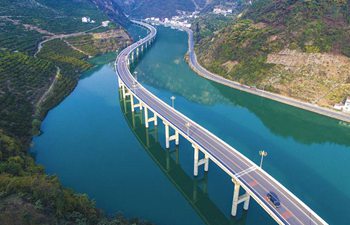 Photo by:big5.xinhuanet.com
DAR ES SALAAM, Sept. 26 (Xinhua) -- The World Bank and its partners on Tuesday launched a flood management initiative for Tanzania's commercial capital Dar es Salaam.

The newly scaled-up second-phase of the initiative, called Ramani Huria, is a mapping program designed by the World Bank, the United Kingdom government's Department for International Development (DFID) and several implementation partners.

A statement by the World Bank office said the initiative will engage 300 urban planning and geometric students from Ardhi University, who will be equipped with the skills to create sophisticated and highly accurate maps of localities around Dar es Salaam.

"The Ramani Huria will employ community knowledge, elevation measurements, and drainage modeling to better understand where flood has happened in the past, where it may happen in the future, and what mitigation actions will be required," said the statement.

The statement said a memorandum of understanding, signed between the World Bank and Ardhi University at the launch ceremony of the initiative, laid out key areas for collaboration in addressing disaster risk through education.

"The partnership will prioritize continuous engagement in Ramani Huria, the establishment of a training laboratory for resilience mapping, and the development of a joint curriculum for training and retraining of professionals on resilience mapping as well as online sharing and accessing of data," the statement said.

It added that once the data from Ramani Huria was collected, all resulting maps will be used by the Tanzanian government for flood management and general planning, informing improvements to drainage, health care, social service delivery, and other infrastructural development.