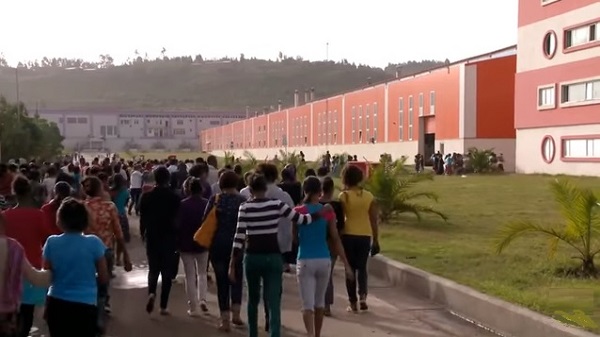 Image from ww.semonegna.com
A Turkish textiles manufacturing giant — Ayka Addis Textile and Investment Group — says social support has always been one of its priorities since it began operating in Ethiopia 11 years ago.

Yusuf Aydeniz, CEO of Ayka Addis Textile, told Anadolu Agency in an exclusive interview their factory has been able to forge uniquely amicable relations with the local population.

"We have provided the local population with clean drinking water by digging boreholes," he said, adding: "Supporting the local population was very important."

Ayka Addis already employs more than 7,000 people — becoming one of a few companies that employs on such a large scale at a single factory in the country to date.

He said support programs for the local population were paying off.

"Ayka is very quiet and safe," he said implying that in good times or bad local people can be made protectors of one's property provided "trust" has been established.

In addition to employing thousands of Ethiopians, Aydeniz said, the firm had also "given seven years of non-stop training to 50,000 local people in numerous skills".

"We are a cultural bridge between the two countries. Our Turkish staff speak Amharic and many locals speak Turkish," he said.

Ayka Addis has a vertically integrated factory at Alem Gena — a suburban area at the western edge of Ethiopia's capital Addis Ababa — where the total population is a little over 10,000.

"We have also been the first foreign firm to give $2 million in support of the Grand Ethiopian Renaissance Dam," he said referring to a mega construction of a hydro dam on the Nile with entirely local resources.