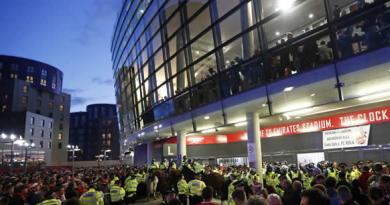 Photo by:the switch news.com

Windhoek — Paratus, the fastest growing and also the largest privately owned Pan African telecoms operator, has reaffirmed its position on the continent. The company is fast expanding and is now fully licensed in 22 African countries.

Paratus Africa is the largest privately owned Pan African telecoms operator with its head office in Windhoek, Namibia. The company was founded as Internet Technologies Group Namibia in 2005.

"As a fully licensed telecoms operator in all the countries where we operate, we are perfectly positioned to take advantage of this opportunity," said Paratus chief executive officer Barney Harmse.

As part of its fibre expansion programme, Paratus plans to invest a total of more than N$150 million on infrastructure in Namibia over the next three years of which N$100 million will be invested in fibre infrastructure.

The Communications Regulatory Authority of Namibia (CRAN) has prescribed that all Namibian businesses should receive their billing from a licensed operator in Namibia. Paratus is working closely with its clients and operators to ensure that all billing is done locally and that all operations are in terms of regulations and that all regulatory requirements are being met.

"We work in close cooperation with the regulators in every country to ensure the services we provide are approved and licensed. Paratus is a reputable organisation, we cannot afford to be associated with or to do business with unlicensed service providers," he said.

Paratus made a N$1 billion turnover in 2016 and its total budget for Africa over the next five years is N$1,5 billion. Paratus has fully licensed offices in Angola, Botswana, Mozambique, Zambia and South Africa and delivers products and services to 22 African countries.

Since inception, Paratus has established a prolific network extending the entire Namibia, with additional international points-of-presence located in Johannesburg (South Africa), Lisbon (Portugal) as well as London (UK). This network is commensurate of its ability to provide exceptional customer service at all times.

Paratus was issued with a Class Comprehensive Telecommunications Service License in 2012, following further expansion of its 4G network, national and international network to provide telecommunications services to the Namibian public at large as well as the private and corporate sector.