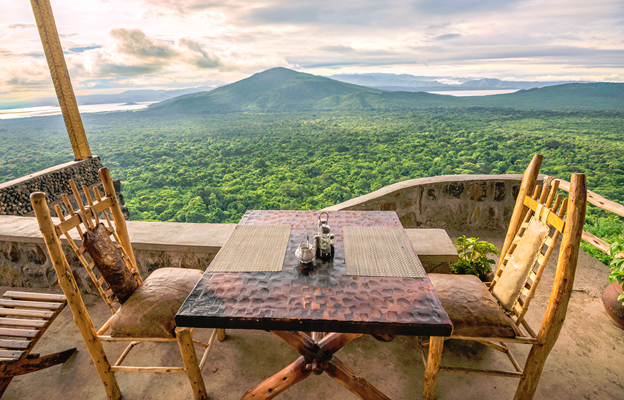 Photo by:Ethiosports
Ethiopia is endowed with man made and natural tourist attractive sites though it has not yet benefited from the sector due to various reasons. Hence, Ethiopia has by now finalized a five-year strategic plan with a vision to become one of the top five African tourist destination countries in the next years. In this regard, for the success of the second Growth Transformation Plan, the Ethiopian Tourism Organization has to carry on increasing the tourism marketing development, capacity building of new and old tourist destinations through strengthening cooperation and integration with all government and non-government stakeholders.

Accordingly, the Ministry of tourism and culture has explained that it expected to increase the number of tourists visiting the Ancient State to one million. This can enable the nation to generate $29.8 billion income this year. It has been reported previously the country had intended to generate 3 billion dollars from the sector in 2016 but the authorities were forced to revise its targets following the unrest happened in that year. The Ethiopian government now wants to triple this number to 2.5 million each year by 2020, making tourism the leading sector in one of Africa's fastest growing economies, WTO, stated.

BBC's correspondent in the country reported that there was a drop in tourism revenue for the last quarter of 2016. In terms of figures, the tourism ministry said more than $7m (拢5.5m) was lost. Ethiopia was projected to have lost about 400 million dollars in the year under review. This explains that the country should maintain peace and stability more than ever if tourism should increase as planned.

Ethiopia's tourism sector generated over $3.32 billion in revenue from more than 886,800 tourists visiting the country during the 2016-17 fiscal year. Ethiopia is a preferred tourist destination for people from around the world. It is estimated that in 2015, over 900,000 tourists visited Ethiopia - famous for its rock-hewn churches, highlands and national parks, Axum obelisks, and for its ancient Mosques and Churches. The latest figures were disclosed by the Ethiopian Ministry of Culture and Tourism on the sidelines of this year's World Tourism Day celebrations.

The Ethiopian economy continues to enjoy remarkable growth, and the hospitality sector is poised to continue on its impressive trajectory over the medium term in the wake of increased number of inbound travelers, and growing awareness on what the country has to offer. Although conference tourism is growing in Ethiopia, most travelers to Ethiopia came looking for leisure as most of the sector cash flow 84.4 percent comes from leisure spending while 15.6 percent is from business spending. In terms of hotel booking, the highest demand remains in Addis Ababa at 39 percent followed by Hawassa at 11.2 percent and Bishoftu at 8.1 percent and Bahir Dar 7.5 percent. Majority of these visitors are from Africa (31%), followed by Europe (30%), and North America.

Domestic Tourism is also growing with more people taking vacation within the country. However, foreign visitor spending is the highest at 68.7 percent while domestic spending is slowly growing at 31.3 percent. According to Ministry of Culture and Tourism,the country generated more than $1.7 billion in the first six months of its current fiscal year (2015/16).

The country received 470,000 tourists during the period, with each staying an average of 16 days. The visitors number was more than half of the average 750,000 visitors it gets each year -- 12 percent higher than a decade ago. According to Gezahegn Abate, Public Relations and International Affairs Director at the Ministry of Culture and Tourism, Ethiopians living abroad have built more than 200 luxury hotels in the country making it easier for the country to market itself as an up market tourist destination.

The Ethiopian government has, over the past few years, taken various steps to encourage Ethiopian Diaspora community to play an active role in the development of their home country. The country's fertile national parks, 3,000 year-old archeological history and nine UNESCO world heritage sites are also a big attraction for tourists. Tourism, which earned the country $2.9 billion in the 2014/15 fiscal year according to government data, contributes about 4.5 percent of the country's GDP and generates about a million jobs according to the World Bank.