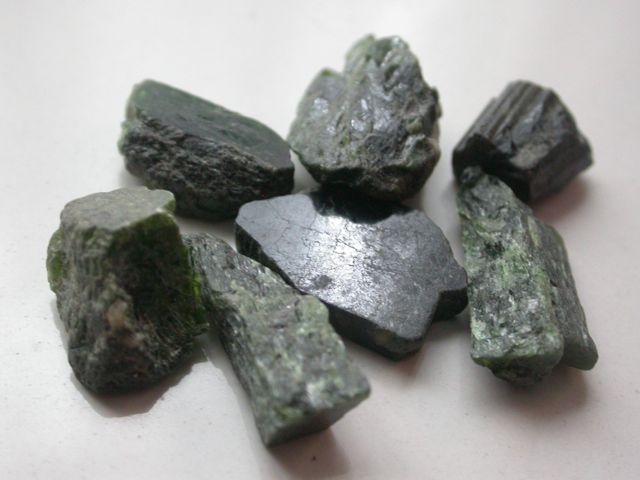 Photo by:The Financial Gazette
GOVERNMENT dispatched a high powered delegation to China to meet ferrochrome and ferro-nickel buyers as it presses ahead with efforts of extracting real value from its minerals.

This comes as the country is losing significant revenue from the sale of its minerals, particularly chrome and diamonds -- in the past -- as it had to contend with a long chain of middlemen. China is the biggest buyer of chrome. Mines and Mining Development Deputy Minister Engineer Fred Moyo, together with Minerals and Marketing Corporation of Zimbabwe (MMCZ) officials, were dispatched to China for the ferrochrome conference so that they engage buyers on a face-to-face basis.

MMCZ -- an exclusive agent for marketing and selling of all minerals produced in Zimbabwe except silver and gold -- is wholly owned by Government. Deputy Minister Moyo told The Herald Business last week by phone from China that they are taking advantage of the conference to meet potential and existing buyers so that they purchase the mineral directly from them without going through middlemen.

"I am in China attending an international workshop on ferrochrome and ferro-nickel. We want to push our chrome and the majority of it goes to China. "So I brought with me MMCZ officials and I want us to engage the buyers directly so that we do not use too many middlemen (when selling the mineral)," said Eng Moyo.

The conference is expected to end today. With another ferroalloys conference slated for late next month in Johannesburg, South Africa, Government is considering inviting some top consumers of chrome products to pass through Zimbabwe and have a first-hand appreciation of the local sector.

Said Eng Moyo: "There is a southern African conference on ferrochrome, ferro-nickel and ferro-manganese most likely on October 28 or 29 October in Johannesburg.

"So I want to engage the users of the products before they go for the South African conference. I want them to pass through Zimbabwe because I don't want them to read our country's sector as the South African sector. "When they come, we will have a day's workshop where we engage them and show them our potential and the quality of our product."

The country's chrome sector is booming at the moment, with ore exports spiking by over 500 percent to 334 000 tonnes in the first seven months of the year from 55 000 tonnes in the comparative period in 2016. The surge in exports of chrome have been spurred by demand from China. The chrome ore exports raked in a massive $53 million up to July this year compared to a paltry $4,2 million for the same period last year. In the same period, high carbon ferrochrome -- 171 000 tonnes -- dominated exports and generated $182 million, representing a 260 percent rise from last year. Up to July last year, Zimbabwe exported 64 000 tonnes of high carbon ferrochrome and realised $41 million.

Zimbabwe expects to have doubled chrome ore exports to 550 000 tonnes from 285 000 tonnes last year.

The country is open to foreign direct investment into the chrome sector, particularly joint ventures with small scale miners so as to produce more for local smelting and exports.

Government recently asked large-scale chrome producers -- ZimAlloys and Zimasco -- to cede half of their claims to small-scale players so that they broaden their scope of operations.

Zimasco and ZimAlloys jointly control 80 percent of the country's chrome ore claims mainly found along the Great Dyke.