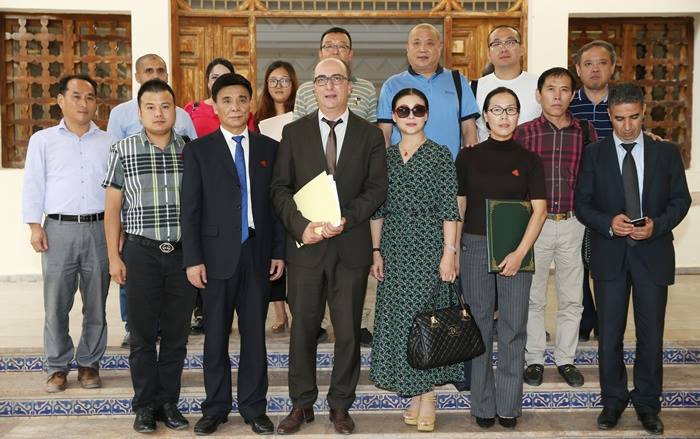 Image from www.moroccoworldnews.com
The agreement was signed between the Fes-Meknes Regional
Investment
Center (CRI) and the China Association for Industrial Cooperation (CAIC).
CRI and CAIS aim to strengthen the ties between the two countries by signing an agreement for the creation of an
economic
zone in Morocco's spiritual city, Fez.
The MoU was signed by Rachid Aouine, CRI's director, and Chongsheng Zhao, CAIC's Secretary General. The agreement includes different sectors, including aviation, the automotive industry, agriculture, health, and renewable energies.
The signing ceremony was marked by the attendance of Said Zniber, the Wali of the Fez Meknes region. Zniber said praised the efforts made by the Moroccan and Chinese
project
representatives.
The Wali called on institutional and economic actors to accompany the implementation of the "strategic investment program," in line with the 2016 royal visit to China, which reinforced the bonds between the two countries. Aouine said that these projects will have a "strong impact" on employment and economic growth in the Fez-Meknes region.
Mohad Lansr, president of the Fez-Meknes region, said that the MoU is the beginning of a joint cooperation.
Bilateral relations between China and Morocco were reinforced after King Mohammed VI paid an official visit to China in 2016, when the King chaired a signing ceremony of several bilateral agreements with Chinese President.
During the royal visit,Chinese President said that "building a strategic partnership is a milestone in the development of bilateral ties." He added that China has always attached an importance to Sino Moroccan relations, explaining that the republic sees Morocco as an important regional partner.