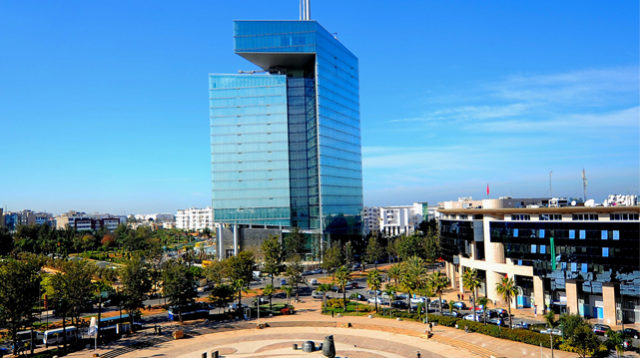 Image from www.moroccoworldnews.com
During the launching ceremony of the group's first corporate campaign, which took place on Thursday in Abidjan, Abdesslam Ahizoune, Maroc Telecom's chairman of the management board, highlighted the impressive journey of Maroc Telecom in the continent.

"Maroc Telecom plays an active role in Africa in telecommunications and new technologies sector," said the CEO. "Our African approach is in line with the vision of a great African, the person of King Mohammed VI, who works tirelessly for a harmonious development of an Africa that relies on its own forces for the well-being of its populations."

Specifically, Ahizoune noted that Maroc Telecom has deployed national and international fiber optic over a length of 6,900 kilometers, benefiting Niger, Burkina Faso, Mali, Mauritania and Morocco.

Ahizoune added that Maroc Telecom plans to deploy a sub-sea cable on the Atlantic coast. The chairman also noted that Maroc Telecom has also put in place 6,221 new mobile radio stations serving all sectors of the population.

This initiative seeks to combat the digital divide, which creates a gap between demographics and regions that have access to communications technology and those that don't or that have restricted access.

Maroc Telecom group currently serves over than 55 million users in 101 African countries. The group generated estimated overall revenue of CFAF 2,122 billion in 2016.

Ahizoune added that the group made these achievements possible through strict compliance with the regulatory and legal requirements of the different countries where its operate.

For the CEO, the key to this success is also the humility, experience, and effective contribution of the group's employees, who he said have formed a single solidarity team with their African brothers.

"The result is that these teams, purely African, have grown faster than all their competitors in all the countries of our presence," he said. Ahizoune stressed that this development that revolves around investment and the promotion of employment, aiming to provide all, in a democratic and popular way, the tools that allow access to knowledge.

During the ceremony, Ahizoune named French judoka Teddy Riner as the ambassador of Maroc Telecom throughout Africa.

Riner was a double Olympic champion and a nine times world champion. The ceremony was attended by several representatives of the group and Ivorian officials and diplomats, as well as other African countries where the group is present through its subsidiaries.

The Maroc Telecom group's adjusted net profit increased by 5.7 percent amounting to MAD 2.92 billion by the end of June 2017, compared to MAD 2.77 billion in the same period in 2016. According to the group's report, this evolution is mainly due to the sharp increase in the net income of its African subsidiaries' activities.