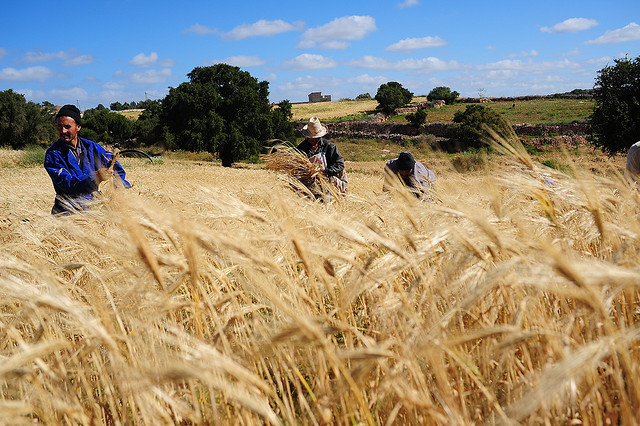 Photo by:moroccoworldnews.com
Rabat – Effective December 1, the common soft wheat import tax will fall to 30 percent instead of 135 percent currently in force, fixing its reference price at the port exit at around MAD 250-260 per quintal.
On Thursday, the Cabinet adopted the draft decree N ° 2.17.633 modifying the proportion of the import duty applicable to soft
wheat
and its derivatives. This tax, explained the Ministry of Economy and Finance, will allow importers to take the necessary measures to position themselves on the international market.
"It aims to protect the national production and the purchasing power of the citizen by ensuring the supply of good quality wheat to the national market, so as not to affect the marketing of the quantity of local soft wheat to be harvested in the future," Government Spokesperson Mustapha El Khalfi stated following the meeting of the Governing Council.
In 2017, the cereal harvest reached 96 million quintals, 49 million of which is soft wheat. Its current stock at the beginning of October was set at 15.7 million quintals, equivalent to 3.5 months of industrial mill crushing.
Last April, the government decided to raise the import duties for soft wheat from 30 to 135 percent. At the time, Mohamed Boussaid, Minister of Economy and Finance, explained that the switch was made to stabilize prices and boost local soft wheat marketing.
Presenting the decree to the government council, Boussaid said that by applying an import duty of 65 percent on soft wheat from June 15 to August 15, the cost of imports will stabilize, fluctuating between MAD 280 and 285 per quintal and facilitating the marketing of the local product and the normal supply of the local wheat market.