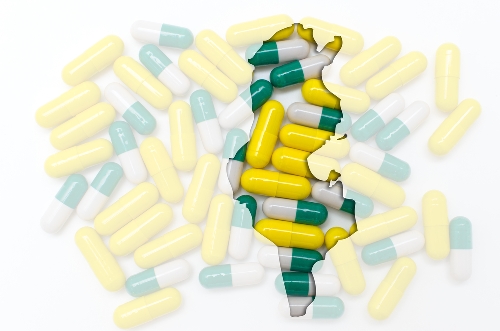 Photo by:World Bank Blogs
TUNIS, Oct. 22 (Xinhua) -- In Tunisia, where many people still lack access to medical facilities, there is growing hope that the country could strengthen cooperation with China to localize traditional Chinese medicine, an expert said Sunday.

Speaking at the first Sino-Tunisian traditional Chinese medicine (TCM) meeting in the eastern coastal city of Sousse, ReBali, chairman of Tunisian Acupuncture TCM Association, said that a lot of Tunisian people still have limited understanding of TCM and regard TCM just as acupuncture.

"Tunisia expects to further strengthen cooperation with traditional Chinese medicine experts, to realize the localization of traditional Chinese medicine in Tunisia, by combining TCM theory with clinical treatment needs in Tunisia," ReBali said.

Sponsored by a Chinese TCM hospital in the central province of Jiangxi, the meeting attracted dozens of Tunisian acupuncturists and TCM experts.

Built on more than 2,500 years of medical practice, the TCM contains various forms of treatment, including herbal medicine, acupuncture, massage, exercise and dietary therapy.

The TCM is widely used in China and has won increasing recognition in other parts of the world. Chinese acupuncture was introduced into Tunisia in the 1970s and is becoming increasingly popular.