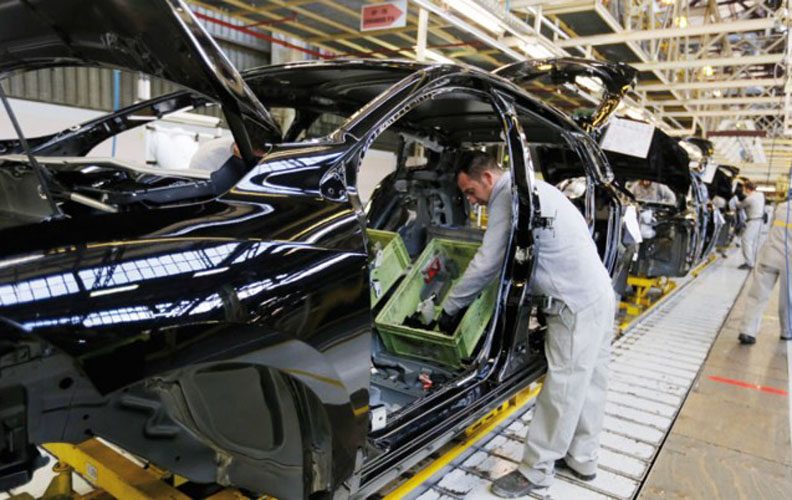 Image from www.moroccoworldnews.com
Developing the integration rate of the automotive sector is a priority for Morocco, said Elalamy in an interview with the weekly magazine Challenge, noting that this goal is a decisive step in the growth of the sector.

"The goal is to achieve an integration rate of 65 percent, which will then be raised to 80 percent in 2023," said the minister. He added that based on an annual output of one million units planned for 2020 coupled with an integration rate of 80 percent, Morocco is already positioned as a global hub of the automotive industry thanks to its attractive offer for foreign investors and its integration into the African continent.

This upturnin the automotive industry in the Kingdom is due to the strategic vision set for the sector, as well as the involvement and commitment of the private sector to deploy this vision, said Elalamy.

He continued to say that collaboration with the private sector is fundamental to developing the current automotive base, which is now marked by broader production and a diversification of the automotive trades.

The launch of the Acceleration Plan (PAI) 2014-2020 and the structuring of the economic environment have also contributed to the continued growth of the automotive sector, he noted.

Since the launch of the PAI, 70 creative investment projects amounting to 60,000 jobs have been created, amounting to 66 percent of the sector's target and MAD 60 million worth of export in 2016 compared with MAD 40 million in 2014.


The goal is also to attract several manufacturers, said Elalamy, noting that the ministry is in continuous contact with manufacturers to present Morocco's offers.

"A real interest is manifested for the Kingdom, which is constantly benchmarked by the leaders in the automotive sector," said the minister.

To date, the Moroccan automotive market is leading the way in the MENA region as the best performer in BMI Research Group's Autos Production Risk/Reward Index, due to the Kingdom's strong production growth outlook, low labor costs, and favorable industry policy.

With an overall Autos Production RRI score of 48.9 out of 100, BMI ranked the Moroccan auto sector as the most attractive market in the MENA region for production opportunities.

One of the other main factors making Morocco's automotive sector attractive to foreign investors is its average labor cost, rated 89.1 points out of 100. In addition to the low labor prices, the Kingdom's industry policy and the government's efforts to develop the sector also play a key role in luring in more manufacturers to invest in the country.