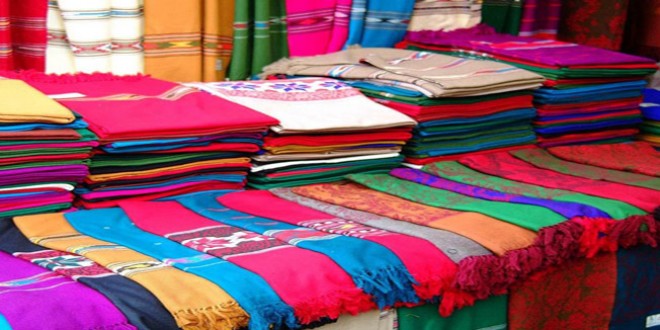 By Nyasha Chingono
The clothing subsectors have played, and continue to play, a major role in the Zimbabwean economy as one of the key manufacturing sub-sectors in Zimbabwe. The sector provides vital commodities that no country can do without such as shirts, trousers, suits, dresses, hats, stockings and underwear blankets, towels. Zimbabwe's clothing industry is under pressure from a worsening economy, which has rendered most local clothing lines uncompetitive against cheap imports that have flooded the market.

A sustained erosion of incomes has forced Zimbabweans to resort to cheap imports, including second hand clothes.
One-time textile giants like David Whitehead have crumbled, and Zimbabwe's clothing industry continues to deteriorate due to high costs of production, the influx of cheap clothing and fabrics. Legislation that bans the importation of second hand clothes was gazetted last year, but it seems it fuelled smuggling of second hand clothes through the country's porous borders.
"In order to protect the local industry from cheap imports, the ministry has removed second hand clothing, blankets and woven fabric from the open general import licence whose importation in large quantities was threatening the viability and growth of the sector," said Minister of Industry and Commerce, Mike Bimha."Imports will be allowed only to the extent of the gap between local supply and local demand," added Bimha.
But the flood of imports continues, and clothing manufacturers at a recent Cotton to Clothing Indaba questioned the lethargic approach by government in enforcing the ban.The Association of Cotton Value Adders of Zimbabwe (ACVAZ) revealed that there are 64 million tonnes of second hand clothes from overseas waiting to be dumped in Africa.
"We got the Ministry of Finance to impose a ban, but what is pending is the implementation of the ban," ACVAZ board member, Tararama Gutu, told the Financial Gazette's Companies & Markets.

Delegates at the indaba said government was failing to enforce the ban, and insisted that effective implementation of the ban of cheap clothing imports would cushion the industry from unfair competition, although it would affect millions of Zimbabweans surviving from the sale of second hand clothes.
The major challenge that is facing the sector is the issue of finance, which is difficult to get from banks, it's on a short-term basis and the interest rates that are being charged are very high. This is more to companies that were not exporting and were only selling to the local market and there did not have any foreign currency reserves to buy raw materials and pay salaries after the introduction of the multi-currency system.

It has rendered most local clothing lines uncompetitive against cheap imports that have flooded the market, and counts on imports.