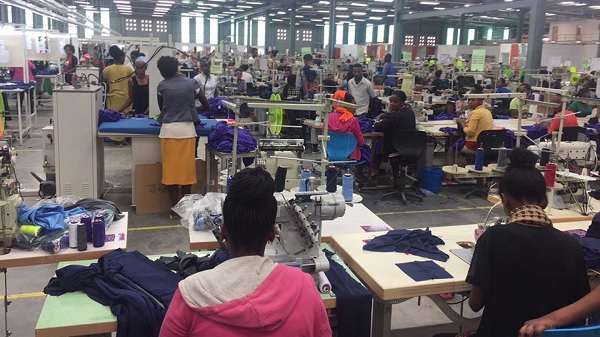 Image from www.semonegna.com
The industrial parks specialized in textile, apparel, and agro-processing will increase the number of parks with similar sector to five next to Hawassa, Mekelle and Kombolcha.

The industrial park Hawassa, inaugurated last year has started operation, while attracting companies that will enter into the recently inaugurated industrial parks in Mekele and Kombolcha is in process.

The government spent about 315 million USD to develop the two industrial parks, Deputy Commissioner in Charge of Industrial Parks Dr. Belachew Mekuria told ENA.

As Adama and Dire Dawa cities are in close proximity to the Port of Djibouti, it expected that they will contribute to the facilitation of foreign trade for the country.

The parks are expected to further strengthen industrial development in the country by facilitating the way in fulfilling its vision of becoming manufacturing hub in Africa.

In addition to realizing development, the parks will play important role in improving employment opportunities.

The parks are expected to create a total of 50,000 jobs in double shift, up on going operational.

"Around 19 factories that can produce textile products are constructed in Adama with ambitious to create job opportunities for more than 15,000 Ethiopians directly and for over 15,000 peoples indirectly and the Dire Dawa Industrial Park aimed at creating job opportunities for over 10,000 people in a single shift", he said.

The government has been also engaged in inviting anchor companies that will enter into the parks, alongside the construction. Accordingly, several textile companies are forwarding their request for the sheds in both industrial parks, Dr. Belachew said.

"Adama and Dire Dawa Industrial Parks built at comfortable places, so the investors could easily engage at any time without any challenges. Many investor are requesting to invest in Dire Dawa Industrial Park, as it is close to port", he said.

Two textile producer companies have already started building shades in the Adama Industrial Park and one of them has even engaged in recruiting employees, according to Dr. Belachew.

"Generally we are expecting that the entire sits in both industrial parks will be fully occupied just within a few months after the inauguration", the Deputy Commissioner said.

As the parks are fitted with the provision of one stop services, companies that will enter into the parks will get services within the compounds of the parks, he added.

Adama and Dire Dawa Industrial Parks both are constructed by China Civil Engineering Construction Company (CCECC) at a cost of 125 Million USD and 190 Million USD approximately.

With its ambition to become the continent's manufacturing hub, the nation has been engaged with the development of industrial parks.