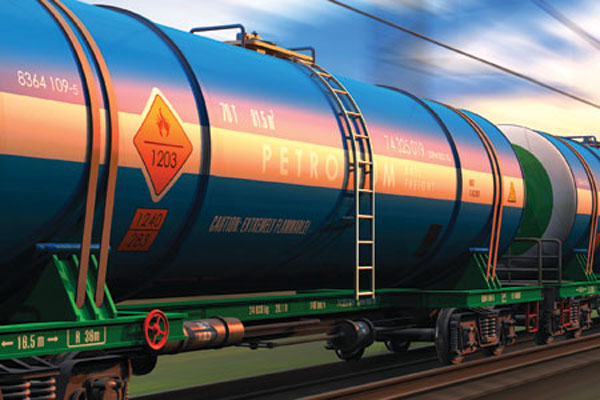 Photo by:The East African
Kenya will resume plans for small-scale oil exports in December after suspending it in June, the Energy ministry has said.

The ministry said the initiative will take off in the next one month aimed at testing the receptivity of the Turkana crude oil in the global market, pending construction of infrastructure for huge volume exports, including a pipeline.

"We expect to resume the early oil export plan in December," said Energy secretary Charles Keter.

In June Kenya shelved plans for small-scale oil exports (2,000 barrels per day), two months before the August 8 General Election, following stakeholder consultations.

Mr Keter at the time pulled the plug on the scheme saying it would only take off with the enactment of Petroleum Bill 2015 into law.

The Bill is stuck in the Senate after President Uhuru Kenyatta sought to reduce the revenue share meant for the surrounding local community from 10 to five per cent.

The Bill entitles county governments with crude deposits to 20 per cent of the state revenues from the black gold.

It also provides for the creation of a sovereign wealth fund -- a government-owned investment vehicle -- to hold at least five per cent of the oil revenues.

Mr Keter is now optimistic the proposed law will get the Senate's nod next month, paving the way for resumption of the early oil exports scheme in December.

"We expect it to be passed next month to give way to the exports," he said.In the plan, Kenya expects to move between 2,000 and 4,000 barrels of oil daily by trucks to be stored at the defunct Kenya Petroleum Refinery's storage tanks in Mombasa port city, pending shipment.

Tullow had by June already pumped out and stored 60,000 barrels of crude in Lokichar in readiness for transportation to Mombasa port by trucks.

Kenya's total oil reserves are estimated at 750 million barrels - which experts say are commercially viable for exports.

25-year life span
Turkana oilfields are estimated to have a life span of 25 years.
The country expects to embark on large-scale production in 2021 and will export the oil through the proposed 865-kilometre pipeline linking the Turkana oil fields to Lamu port to be built at a cost of Ksh210 billion ($2 billion).
The pipeline will enable East Africa's largest economy to pump out about 100,000 barrels a day.
British oil firm Tullow struck Kenya's first oil in Turkana's Lokichar basin in northwest Kenya in 2012.
The discovery was followed by a string of other finds that have put the country on the path to becoming a producer of the black gold.