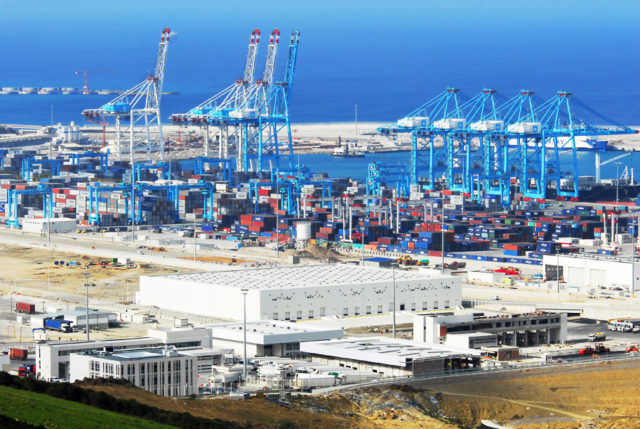 Image form www.moroccoworldnews.com
Morocco has improved its performance with a grade of 67 out 100 in 2017, rising up from under 10 in 2007. It is followed by Egypt at 54.6 and South Africa at 37.4.

The report attributed the "sharp increase" in Morocco's rating to the Tangier Med Port, which attracts deep-sea container vessels on the slope of the Strait of Gibraltar.

The 2017 Maritime Connectivity Index states that "the largest container ships of up to 18,506 twenty-foot equivalent unit (TEU) capacity are deployed on services between Europe and Eastern Asia, calling also at ports in Southern and South-East Asia and in Northern African countries, especially Morocco.

UNCTAD called for increasing global maritime connectivity as some developing countries, small islands and weaker economies cannot reach world markets due to expensive transport connections.

Maritime transport is the backbone of international trade. In 2008, around 80 percent of goods exchanged in the world were transported by sea, according to a report conducted by UNCTAD.

However, 80 percent of country pairs do not have a direct connection, including large trading nations that lie across the same ocean like Nigeria and Brazil.

Further, a statement issued by UNCTAD notes that "in many countries, domestic shipping services for [transport of goods] are protected from foreign competition. Such market restrictions can lead to unnecessary inefficiencies and a loss of maritime connectivity."

The organization recommends that "national, regional and intercontinental liner shipping services should be interconnected to the extent possible," in order to curb challenges posed by poor connectivity between pairs of countries.