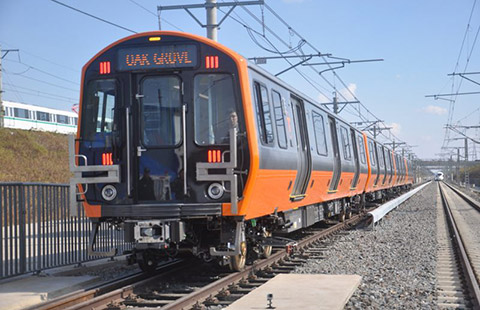 Image from Internet
China's leading new-energy carmaker BYD announced Tuesday that it would build a monorail transit system in Egypt, the company's second overseas monorail order.

The Shenzhen-based company has recently signed an agreement with the government of Alexandria, a coastal city in Egypt, to build a 128-kilometer monorail, the company said.

The cost and other details of the project were not revealed.The carmaker has spent around 5 years and 5 billion yuan (750 million U.S. dollars) to develop the system named Yungui (Skyrail). Monorail trains can run at a maximum speed of 80 km per hour.

Compared with a subway system, a monorail requires only one-fifth of the building cost and one-third of the construction time, according to BYD.

"BYD began to produce and sell passenger vehicles in Egypt many years ago. Nearly one-third of taxis in Cairo are made by BYD. Our brand popularity, product reliability and local manufacturing experience have made this new order possible," said Huang Zhixue, general manager with BYD's Middle East and Africa Auto Sales Division.

It was not the first monorail contract BYD has obtained in the overseas market.In August, the company announced that it would build a monorail in the Philippine city of Iloilo and expected the first phase of the 20-km monorail to be put into operation in 2019.

In addition to overseas contracts, the company has signed agreements with more than 10 Chinese cities, such as Yinchuan, Guilin and Shantou, to build monorail system.The first such monorail has been put into operation in Yinchuan, capital of northwest China's Ningxia Hui Autonomous Region.