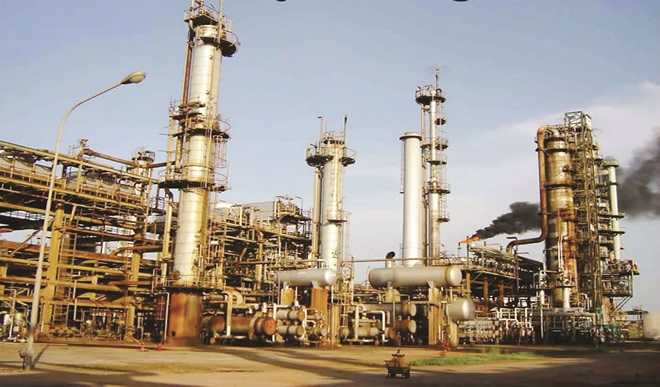 Image from Daily trust
Nigerian firm, Niger Delta Exploration and Production Company (NDEPC) and NILEPET Joint Venture have been mandated to construct a 5,000 barrels per day capacity diesel refinery for South Sudan.The refinery is to meet the country's 15 per cent diesel consumption per day.

Speaking at the Nigerian Academy of Engineering (NAE) forum in Lagos, NDPDC's Managing Director, Layi Fatona, said the mandate given to the company and its joint venture partner was in recognition of its success at Ogbelle's 1,000 barrels per day capacity diesel mini refinery with about $1 million income per month.

The company was the first private refinery in Nigeria to receive an operating licence by the Federal Government and has the sole right to sell surplus diesel fuel to the local market.

He said the company's board has approved the upgrading of the Ogbelle plant by 10,000bpd with capacity to produce petrol, aviation fuel, kerosene, LPFO and Marine diesel. The project, Fatona said is to be completed by third quarter of 2018.

While speaking on 'Modular Refineries: Prospects and Challenges', Mr Tony Ogbuigwe, ECOWAS Regional Advisor and African Refiners Association noted that with the level of construction and seriousness of government, Nigeria may not have functional refinery until 2020.He put the capital outlay for a 100,000 bpsd refinery at $1.5 billion and a 20,000 bpsd modular refinery at $250 million.

"Therefore, it is easier to access funds for modular plants. EPC execution for a plant of 100,000 bpsd capacity is three to four years. For a modular refinery of 20,000 bpd, its 18-20 months.

"Modularisation allows the plant to be expanded to 100,000 bpd capacity in structured increments. The increments can be funded with the cash flows from earlier phases, and so the refinery will not incur new capital expenditure injection", he said.