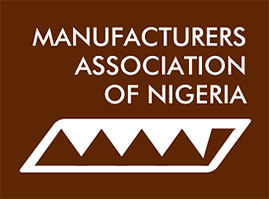 he Manufacturers Association of Nigeria (MAN) has cried out over the defiance by Nigerian banks of a Central Bank of Nigeria (CBN) directive to allocate 60% of all forex allocations to manufacturers. According to MAN's National President Frank Jacobs, the situation has led to avoidable operational challenges for manufacturers, leading to the closure of many factories and the loss of jobs by thousands of workers and bread winners.


CBN had in a letter dated August 22, 2016 and signed by its acting Director, Trade and Exchange Mr W. D. Gotring directed all commercial banks and other authorised dealers in the foreign exchange market to ensure that they channel 60 per cent of total forex purchases from all sources, including Interbank, to end users strictly for the purpose of importation of industrial raw materials, plant and machinery.


CBN justified its action with its review of returns on the disbursement of forex and observed that a negligible proportion of forex sales were being channelled towards the importation of raw materials for the manufacturing sector. To stress its intentions for the forex market the apex bank stated further that "the balance of 40 per cent should be used to meet other trade obligations, visible and invisible transactions." The initiative by CBN is apparently informed by the heavy dependence of the nation's manufacturing sector on imported industrial inputs such as raw materials and facilities which include machinery and sundry equipment. The scarcity of forex has exacted a significant toll on the sector.
Experts believe that the present state of preponderant dependence of the manufacturing sector on forex is due to the alien nature of most Nigerian manufacturers, particularly in the formal sector who are hardly anything beyond mere assembly plants and finishing shops that hardly add value in local content to foreign goods sold in Nigeria.
Their dependence on forex without commensurate export driven operations renders them as technical drains on the nation's forex since they remain mere extensions of their parent companies whose operational systems hardly provide for the use of Nigerian inputs in their production cycles.