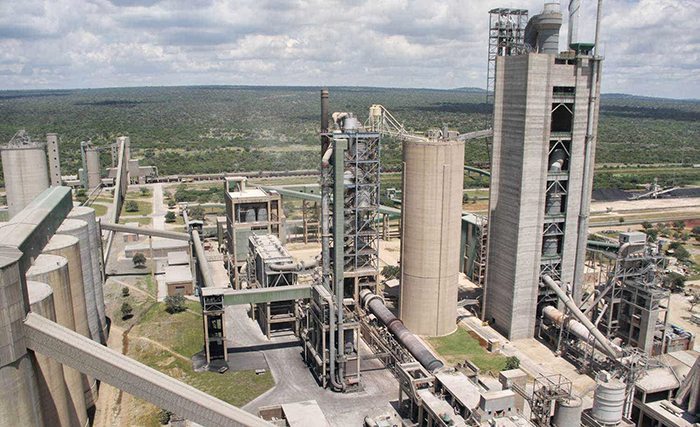 Photo by:The Guardian Nigeria
Abuja — Nigeria has saved $2billion from local production of cement in the country in the past one year, a development which culminated in the corresponding reduction in the import of the product.

The Chairman, BUA Group, Abdulsamad Rabiu, gave the indication on Tuesday, while speaking with State House correspondents at the end of a Presidential Industrial Policy and Competitiveness Advisory Council (PIPCAC), meeting chaired by Vice President Yemi Osinbajo at the Presidential Villa, Abuja.

He noted that the reduction in the importation of the product has equally reduced capital flight, saying: "The most important thing I think is that the cement industry in Nigeria has, and will continue to save Nigeria a lot of foreign exchange.

"If for example, you look at what we have produced in Nigeria today, maybe 25 to 30 million tonnes. If we quantify that in terms of foreign exchange it is almost $2billion per year. That is a lot of money being saved because if we do not have these cement plants definitely we have to import cement."

He argued that there are more prospects for Nigeria to achieve higher savings from increasing local production of cement in the near future.

"We will be commissioning our Sokoto plant next quarter, early 2018, and also our Edo second cement line will come on stream probably by second quarter of next year." he added.

On the purpose of his visit to the Presidential Villa, he said: "We are here this evening to attend the monthly Presidential Advisory Council meeting with the Vice President, and we discussed a lot of issues.

"As you all know, this Council is one that is trying to bring private sector together with the government to come up with ideas on how we can improve on a lot of things most especially infrastructure, power, roads and so many other things. I believe this is a good thing.

"This is the third meeting we are having today, and we will have another meeting next month.

"The Council has made a lot of progress and a lot of areas have been identified that the government together with the private sector are going to work together to see that work can start as soon as possible.

"In fact, I believe last week, one of the ideas that we presented was deliberated upon at the FEC meeting, and approval was given. We are looking forward to another meeting, and I believe in the next few months a lot of things will take shape as far as this council is concerned," he said.