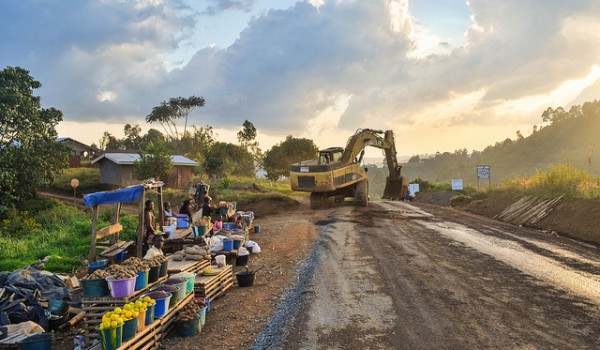 African countries have once again been advised to improve their infrastructure, energy supply, internet access and and tax regimes so as to attract foreign investment and develop trade.
Chair of the COMESA Business council Dr. Amany Asfour says the trade bloc needs infrastructure development for countries to speed up trade.
Dr Asfour says transportation of goods is paving a challenge in regional trade.

She has however noted that Zambia is one of the countries that is faring well in training of micro small and medium enterprises in meeting standards for trade.

Dr.Asfour says there is huge potential for trade in Zambia that can positively contribute to economic development.

She has noted that Zambian business women are also making strides in building cohesion and inclusive growth.

She was speaking to Zambia's TV2 in an interview at the Graça Machel Trust Women's Network annual meeting on economic advancement underway in Sandton, Johannesburg, South Africa.

And Board member for Zambia federation of Women in business /Network of African women in Business AISHA KAYABWA says so far 300 women have undergone training in financial literacy and crop value addition.

Africa's infrastructure impact on its economic development, lacking of infrastructure development blocking trade among African nations.