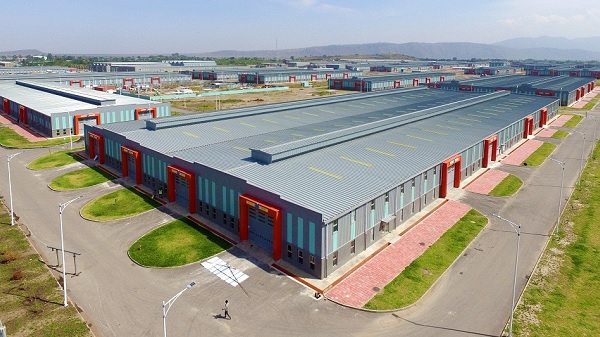 Image from Semonegna
The five industrial parks are according to the commission, Bole Lemi I Industrial Park, Hawassa Industrial, George Shoe Ethiopia Plc., Eastern Industry Zone and Velocity Apparelz Companies Plc (Messebo Industrial Area). Of the five parks, Bole Lemi and Hawassa industrial parks are built and owned by the government.

Bole Lemi I Industrial Park is the biggest among the five by employing close to 14,000 people.

Commission's Communications Director, Mekonnen Hailu told Walta Media and Communication Corporate (WMC) that the number of jobs both the government and private owned industrial parks create could be surged with recently inaugurated nine-shed Kombolcha and fifteen-shed Mekelle industrial parks got almost taken up by investors.

According to Mr. Mekonnen, beneficiaries of job creation are predominately women.

He said that the Ethiopian government is prioritizing textile and apparel companies to come in as they are labor intensive and absorb large number of unemployed citizens.

Mr. Mekonnen further says that the government is stepping up its effort of finalizing other industrial parks so that it could substantially solve the pressing unemployment problem.