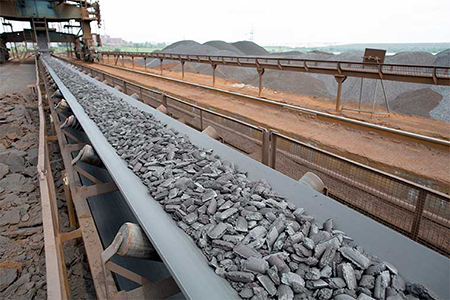 Photo by:The Observer
Uganda plans to import at least 320,000 tonnes of coal from Tanzania each year in order to support its iron and steel industry, according to the National Planning Authority.

Coal is a crucial commodity for the processing of iron ore into quality finished goods. In order to transport this coal easily, technocrats at the National Planning Authority plan to push for the need of a swifter water transportation system over Lake Victoria.

Figures from the National Planning Authority show that Uganda imports 440,000 tonnes of iron and steel products a year, reflecting a value of $280 million. While iron and steel exports stand at 200,000 tonnes or $87 million in value.

While Uganda is witnessing an infrastructure boom, project owners usually point to the standards of iron and steel bars as to why they prefer imported stuff.

At least four companies are expected to be producing sponge iron by 2020. Uganda is to undertake a feasibility study for the set-up of an iron and still mill in Kigezi region in the south western part of the country with forecasts showing demand for the mineral set to shoot through the roof.

The government is currently sourcing for a consultant to undertake the study. An Inter -Ministerial Technical Working Group has already been set up to fast-track the completion of the study.

Still, the establishment of an iron and steel industry will require substantial increase in energy production, while a railway network is a more preferred mode of transport than water.

Government's plan of dealing with the energy and transport challenges in order to ramp up its iron and steel industry remains unclear.