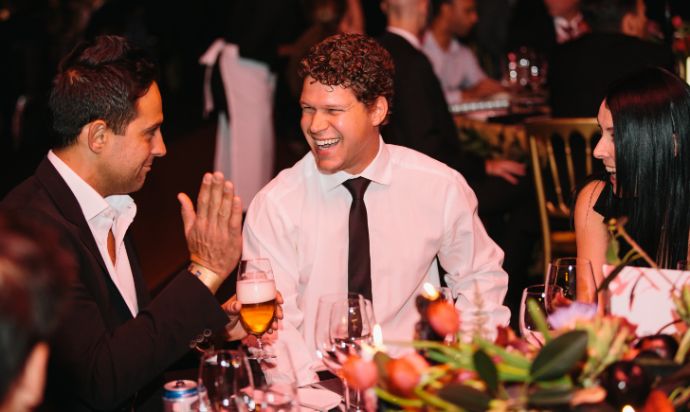 Photo by knect365.com

AfricaCom Awards celebrate and pay tribute to the industry initiatives that improve connectivity and digital transformation across the continent.At the AfricaCom 2016 awards dinner held at The Waterfront Lookout Granger Bay Cape Town, on 16, November, Huawei picked up two of the prestigious awards, namely, The Most Significant LTE Development, and Delivering Excellence in Customer Experience.

The Most Significant LTE development award was awarded jointly to Huawei and MTC, the leading telecom operator in Namibia, for the introduction of LTE and 4.5G in Namibia.

As a LTE pioneer in Africa, MTC launched its LTE network in 2012, partnering with Huawei. In April this year, witnessed by the President of Namibia, MTC and Huawei conducted the first 4.5G trial in Namibia, with peak speed at 1Gbps.

4.5G will have a significant positive contribution to the digital society, bringing cutting-edge communication to citizens, businesses and governments, opening innovations that in the end will create new jobs and the new technology will not only benefit Namibian society, but also open a new gateway for the whole of the African continent.

This award recognizes Huawei's contribution to the industry in Africa and Huawei will continue to work with ICT operators, standardization organizations, industry organizations and a wide range of co-operations to promote the ICT industry in Namibia and also across the African continent.

The Delivering Excellence in Customer Experience award was won by Huawei's Customer Experience Management (CEM) solution which is business driven and targets high-end telcos that aim to improve their business & operation performance and deliver a great customer experience to their end user.

The solution offers a user-centric solution which shifts the aspect from network-centric to user-centric, establishing user experience indicators of voice, Web, Streaming, Email and OTT services etc. to managing and improving the whole customer experience life-cycle and creating value.

In South Africa, Huawei leverages its CEM solution to analyze MTN South Africa's user experience and looks for improvement. In terms of transforming to user service-centric operation, MTN South Africa has established the Service Operation Center for proactive and enhanced reactive care enablement, and lead effective network planning & optimization. Within half year, in Durban, MTN increased the LTE download speed by 58%, reduced call setup time delay by 2.8s, and enhanced the ration of YouTube HD video by 36%.