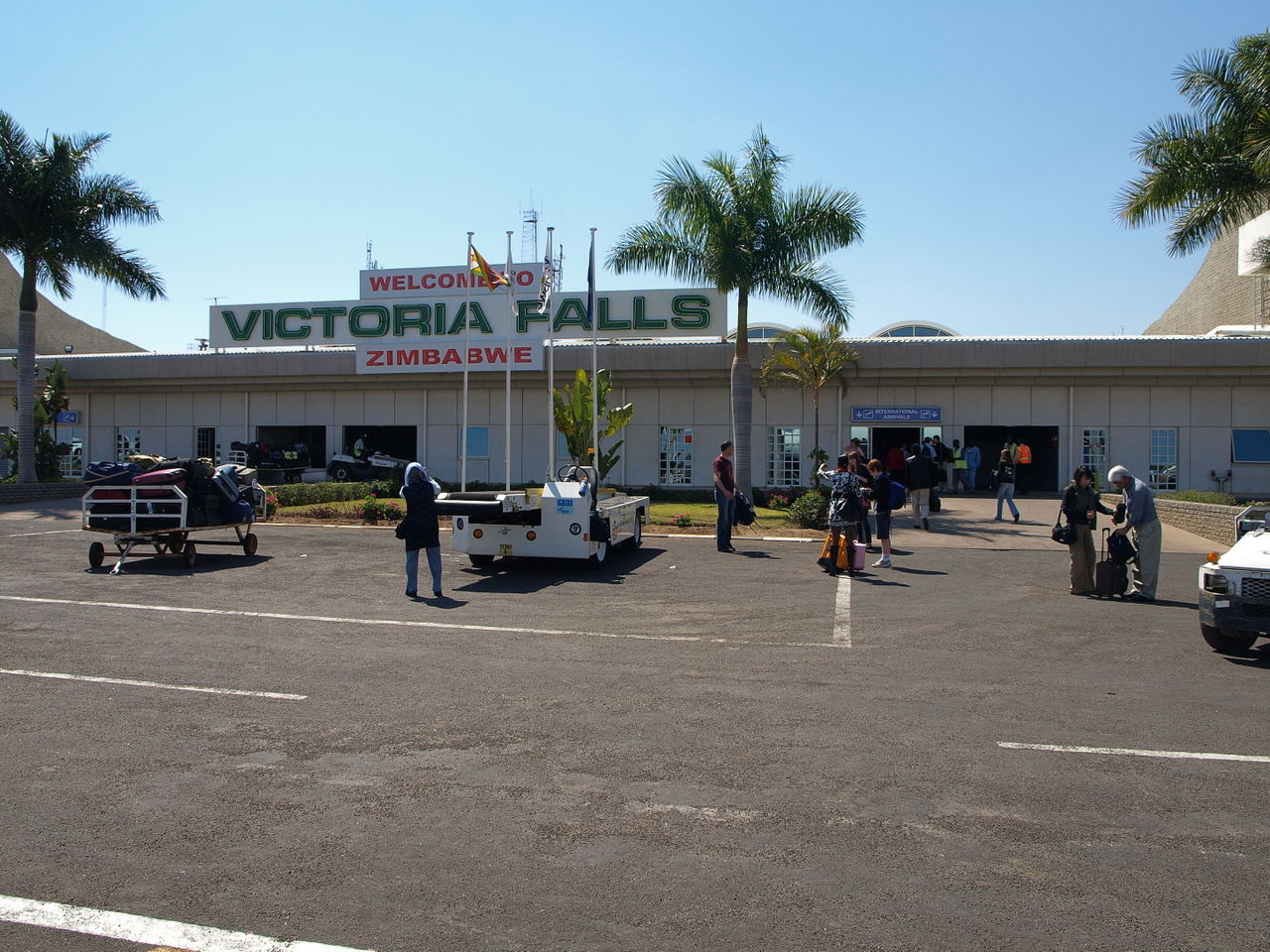 Photo by wikipedia.org
Zimbabwean President Robert Mugabe on Friday commissioned the upgraded Victoria Falls International Airport that was built with support from China.Mugabe said the renovation could turn the airport into a regional tourist hub if aggressively marketed.
Victoria Falls Airport is an international airport serving the Victoria Falls tourism industry, and is 18 kilometres south of the town of Victoria Falls, Zimbabwe.

Completion of the airport project was also a major milestone in the country's development efforts, partnered by China which he described as "a great partner and friend."
Expansion of the airport, which began in 2013, was done by China Jiangsu International and financed through a 150 million-dollar-loan from China Export Import Bank.
The upgraded airport now handles 1.5 million passengers per year, up from 500,000 and boasts of modern passenger facilities, a new international terminal building, a new 4km runway, extended parking areas for aircraft, new control tower, new fire station, new road networks, a new state of the art international passenger terminal building and a refurbished domestic terminal.
The new airport can now accommodate long haul flights from around the globe, which is expected to increase inflow of tourists to Zimbabwe.
The airport is the gateway to Victoria Falls, a world heritage site and one of the seven natural wonders of the world.
Mugabe commended China Jiangsu International for good work and pledged to engage the company for similar construction projects in the future.
He added that Harare and other airports in the country need to be further expanded and upgraded.