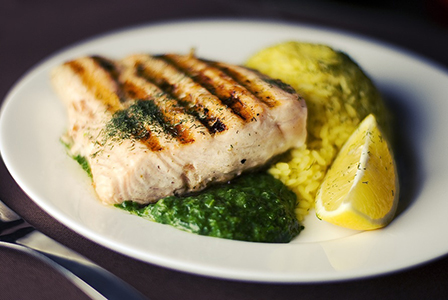 Photo by:Daily Reporter
Fish from China has been flooding the Kenyan market because the country does not produce enough fish to satisfy demand, a CS has said.

But traders have complained that cheap fish imports were ruining their business.


"We have investors who are looking at investing in fish in Lake Victoria. Rather than being worried about what we are importing. We import because there isn't sufficient supply," Mr Mohamed said.
Speaking during a parliamentary Committee on Trade, Industry and Cooperatives induction retreat at Serena Beach Resort and Spa in Mombasa, the CS said lack of fish feeds is a major challenge affecting production.
"Lack of fish feeds is a key bottleneck. Tilapia is being imported today. We don't necessarily ban imports but we make sure that imports that are coming to our country pay the necessary duties and levies," Mr Mohamed said.
The CS said some investors are engaging in commercial farming in Lake Victoria to supplement fish farming done by small and medium size businesses.
"Components of fish feeds in some cases have to be imported. But we are working on that and industry players to see how we can address the identified challenges," he added.
CHEAP IMPORTS
Traders have complained about rising importation of fish from China that has been negatively affecting their livelihoods.
In Mombasa, wholesalers have been crying foul, saying importers are selling tilapia from China directly to retailers at throwaway prices, depriving them of customers.
"Customers who used to buy from us are gone. Majengo was the only central place for fish retailers, but since these cartels invaded the market with cheap prices we no longer get customers," said Mr Nobert Otieno, a wholesaler.
Tilapia from China trades at Sh150-300 a kilogramme, while the Kenyan variety goes for Sh400. Nile Perch fetches Sh320 a kilogramme.
Una from China dominates three quarters of the market.