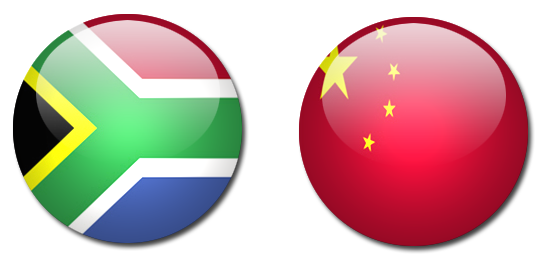 Pretoria — South Africa and China have agreed to enhance cooperation in five key areas including politics, the economy and trade as well as people-to-people exchanges. These two nations ink more pacts to cement cooperation.
This comes after various agreements were reached at the sixth plenary session of the China-South Africa Bi-National Commission (BNC), which was chaired by Deputy President Cyril Ramaphosa and Chinese Vice President Li Yuanchao in Cape Town.
The commission received and deliberated on reports of the sectoral committees on foreign relations, trade and investment, science and technology, mining, energy and education.
"They also reviewed the progress made with regard to South Africa-China relations over the past three years and identified the way forward for the continuously expanding bilateral relations," the two countries said in a joint communique issued on Tuesday.
Since its establishment in 2000, the China-South Africa Bi-National Commission has played an active role in facilitating bilateral cooperation in important areas.
The BNC provided the opportunity to assess where there is a need to further expand the areas of cooperation with regard to the sectoral committees such as ocean's economy and agriculture.