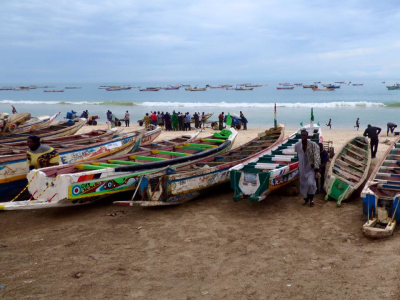 Nouakchott will acquire its first fishing port thanks to a Chinese financing of USD92.8 million), APA can report on Thursday.The agreement was signed Wednesday in Nouakchott by Moctar Ould Diay, Mauritanian Minister of Economy and Finance, and the Chinese Ambassador to Mauritania, Zhang Jianguo.
The new port will be built in the waters of the Atlantic Ocean southwest of Nouakchott off PK 28 on the Nouakchott-Rosso road.
Its economic benefits will be significant, particularly in terms of employment and value added to the
fisheries
sector, Ould Diay said during the signing ceremony.
The fisheries sector in Mauritania creates some 55,000 jobs and contributes an estimated 6 percent to GDP.
Nouakchott has a fishing agreement with a Chinese company, Poly-Hondon Pelagic Fishery Co, relating in particular to pelagic fishing.
The company's contract document provides for the construction and operation of an industrial complex in Nouadhibou with a total investment of approximately 100 million US dollars.
Fisheries is a key industry in Mauritania and a priority for this country. Mauritania has no special restrictions on investment. The government encourages cooperation in the fields of agriculture, mining exploration, animal husbandry, fisheries, processing industry, tourism, water and energy production and supply, health and finance. However, investment in the tourism, fishing, banking, insurance and transportation industries must be specifically approved by the government.