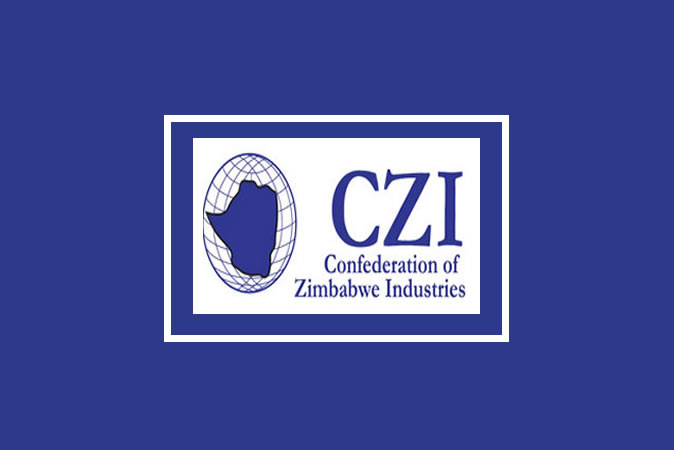 CAPACITY utilisation in the manufacturing sector has risen by 13,1 percentage points to 47,4 percent, buoyed by an import ban imposed to protect the beleaguered industrial sector, a Confederation of Zimbabwe Industries (CZI) Manufacturing Sector Survey for 2016 has revealed.

Capacity utilisation was at 34,3 percent in 2015.The survey unveiled by CZI in the capital yesterday, showed that the rise in weighted capacity utilisation was largely due to an increase in production by companies whose products were placed under Statutory Instrument SI 64 of 2016.
It observed that foodstuffs, drinks, tobacco and beverages, wood and furniture, as well as paper, printing and packaging, helped to drive the country's manufacturing sector.

"The gains of Statutory Instrument 64 (SI 64) of 2016 are beginning to be realised (as) capacity utilisation has jumped significantly by 13,1 percentage points from 34,3 percent in 2015 to 47,4 percent in 2016," said CZI.

The survey, now a key barometer of the state of the country's manufacturing industry, polled 250 chief executive officers and directors from industry.

"This is a very positive development largely resulting from the moves on the part of government to protect local industry and the import priority list. Fifty four respondents recorded capacity below 50 percent, while seven percent of the respondents recorded capacity utilisation of 100 percent," the survey noted.

The priority list gives guidelines to banks on how they should allocate the scarce foreign currency.It was drawn by the central bank this year after the country lurched into a cash crunch characterised by the depletion of nostro accounts, used by banks to settle foreign obligations and payment of imports.

The most performing sub-sector, wood and furniture products, was operating at 57,8 percent of its combined installed capacity, followed by non-metallic mineral products at 57,5 percent and foodstuffs at 56,5 percent.

Drinks, tobacco and beverages sub-sectors were operating at 52,4 percent.The worst performing sub-sector, the metal and metal products, was operating at 37,5 percent of its combined installed capacity.

Although there have been improvements, the survey conducted annually by the country's largest industrial lobby group has noted that the manufacturing sector was still in a precarious position and that a number of concerns needed to be addressed.

The concerns include low demand for domestic products, the liquidity crisis, policy inconsistencies, a deteriorating power generation, a weak banking sector, a fall in foreign direct investment, antiquated machinery, capital constraints, corruption and competition from imports, especially from South Africa, as well as China which are dumping inferior products into Zimbabwe.

"In order for the gains not to be reversed, the underlying challenges should be addressed," CZI said.The report indicated that 20,7 percent of respondents viewed SI 64 as positive.
"The mutual understanding is that SI 64 is not in perpetuity, but a temporary measure aimed at nurturing and incubating the manufacturing sector to allow it to reach competitiveness in the wake of weakening regional currencies and an apparent technological lag in the manufacturing sector.

"Common constraints that respondents stated as inhibiting capacity are premised around low demand for domestic products, liquidity crisis, and competition from imports, domestic competition and capital constraints.

"In 2016, 21,7 percent of all respondents reported low demand for domestic products as the major inhibitor to capacity, followed by liquidity related issues. Respondents who reported low demand said capacity utilisation has declined from 28 percent in the previous survey."
Respondents also indicated a generally low level of retooling by companies in Zimbabwe, the survey said.