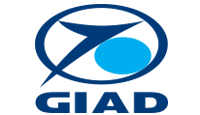 Photo by giad.com
Khartoum — A shareholders' agreement has been signed Sunday between GIAD Industrial Group and China's Jiang Shu Company to develop the Red Sea's Free Zone and the projects of the Red Sea's water desalination as well as mining for gold and copper.
Giad Industrial Group is one of the most important developmental projects in Sudan at the beginning of the third millennium. The fact that Sudan has vast natural recourses making it a fertile field for the growth of the manufacturing sector entailed the setting up of Giad Industrial Group.
The Head of GIAD Industrial Group signed on behalf of Sudan and Chairman of the Board of Directors of Jiang Shu Company signed for the Chinese side, in the presence of Deputy Chairman of the National Committee for the File the Sudanese-Chinese relations Dr. Awad Ahmed Al-Jaz.
The Deputy Chairman of GIAD Industrial Group Engineer Ismail Al-Tayib said, in statement to the press, that the agreement would contribute to the renovation of this free zone through supporting the national economy as well as its contribution to the development of the eastern Sudan, adding that the free zone will witness establishment of different industries serve Sudan and neighboring countries.