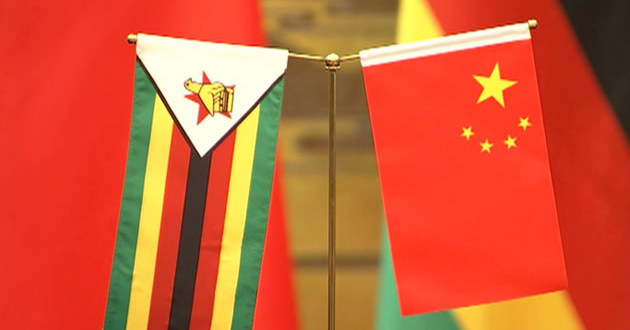 Photo by LiveRostrum
By Sydney Kawadza
Trade volumes between Zimbabwe and China are set to go beyond the $1 billion mark by year-end.
China imports tobacco, cotton and various minerals from Zimbabwe while local businesses have turned to the East Asian economic giant for electronic, clothing and other finished products. Speaking on the sidelines of a handover of various educational materialand equipment by Tian Ze China Tobacco Company to Dunnoly Primary School in Beatrice yesterday, Chinese Economic and Commercial Consular Mr Li Yauhui said trade between the two countries continues to firm.
"Trade volumes between Zimbabwe and China had reached about $948 million as of September this year and we expect it to have surpassed the $1 billion mark by the end of the year," he said.
Mr Li said the export-import balance still favoured the Chinese as more goods, especially tobacco, were being exported to the East. Zimbabwe exports at least 55 percent of its tobacco to China.
Addressing guests at the handover ceremony, Chinese Ambassador to Zimbabwe, Mr Huang Ping, hailed the Tian Ze China Tobacco Company for ploughing back into communities that support their business.
"Your corporate social responsibility activities show that you are not in Zimbabwe for profit making only but also to help in the economic development of Zimbabwe," he said. He urged Chinese companies operating in Zimbabwe to assist in the development of communities.
"I am going to mobilise more Chinese companies to plough back into the communities as an appreciation of the economic partnership we enjoy as the two countries." Tobacco Industry Marketing Board chief executive Dr Andrew Matibiri said tobacco exports to China had surpassed the $1.5 billion since Tian Ze joined the Zimbabwean market.
"Tian Ze started operating in Zimbabwe in 2004 and the company has significantly and importantly altered the tobacco industry in the country. "Zimbabwean tobacco farmers export between 50 to 60 percent of their produce to China providing a ready market," he said.
Tian Ze managing director Mr Ye Hai said his company's participation in the tobacco industry has brought positive results to the farmers and Zimbabwe at large. "As some of you might be aware, Tian Ze Tobacco Company supports sustainable agriculture in Zimbabwe and plays a part in the promotion of the mutual friendship that exist between Zimbabwe and China," he said.
Besides offering the best and most viable pricing model, Tian Ze also provides interest free loans, free technical support, training and service to contract farmers so that they improve on tobacco production.