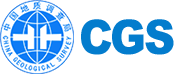 Photo by cgs.gov.cn
By Ademola Adebayo
Nigeria and China have signed two Memoranda of Understanding (MoU) on geosciences cooperation during the Nigeria-China Mining Investment Roadshow which held in Beijing, China.
The MoUs provide for cooperation between the Nigerian Geological Survey Agency (NGSA), the China Geological Survey (CGS) and the Shandong Provincial Bureau of Geology and Mineral Resources of China.
The Nigerian Geological Survey Agency is a parastatal under the Ministry of Mines and Steel Development. The Agency has the statutory role of providing relevant and up-to-date geosciences information necessary for economic development of Nigeria. This is accomplished through a systematic process of gathering, collating, assessment and dissemination of all information related to rocks, minerals and groundwater resources of the country.
The China Geological Survey (CGS) is a government-owned, not-for-profit, Chinese organization researching China's mineral resources. It is the largest Geoscience agency in China since being reinstated in 1999.

Shandong Provincial Bureau of Geology & Mineral Resources (SDGM) was founded in 1958. There are 13775 staffs including 3289 various technicians which 1878 persons of them have middle or senior technical professional titles in the Bureau.
The Director General, Nigeria Geological Survey Agency, Mr. Alex Nwegbu, signed the MoU on behalf of the government of Nigeria while the Vice President, China Geological Survey, Mr. Wang Xiaolie, signed for the People's Republic of China.
The MoU with CGS centres around research and development of basic geology, geological maps compilation and regional mineralisation correlation, conduct of regional, national and geochemical mapping of Nigeria on various scales.
Minister of State for Mines and Steel Development, and leader of the Nigerian delegation to the Roadshow, Abubakar Bawa Bwari, said the signing of the MoU came four years after the broader MoU on mining cooperation was signed in 2012.
He noted that the implementation of the MoUs will lead to improved geo-sciences data generation and greater investor confidence in the mining sector.
The Vice Minister of Land and Resources of China, Cao Weixing, in his speech said the Nigeria-China Mining Investment Roadshow is another opportunity for both countries to build friendship, expand exchanges and promote win-win cooperation in the mining sector for mutual benefits.