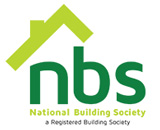 photo by nbs.co.zw
Conrad Mwanawashe — The National Building Society is in the market to raise over $60 million for housing projects through a funding strategy that includes additional capital from the shareholder and external lines of credit, managing director Ken Chitando said.
National Building Society was set up with the sole mandate of contributing to the National Housing stock and in support of the Zimbabwean Government Zim-Asset and Financial Inclusion programmes. NBS is the brain child of the Zimbabwean National Social Security Authority (NSSA) and a result of an investment through the National Pensions Scheme (NPS) fund and the Workers Compensation Insurance Fund. Through its solid capital base and support structure,NBS is poised to be the market leader in the provision and facilitation for affordable housing developments.
The society is also looking at the possibility of floating a bond when it grows its loan book. The capital raising mix will involve an injection of $45 million by the society's major shareholder, the National Social Security Authority, and $15 million from external institutions with interest in housing development. The external lines of credit are currently under negotiation, according to Mr Chitando.
Of the funds being raised, $45 million will be invested in the development of 784 apartments under phase one and 1 600 stand alone houses under the second phase at Glaudina in Harare. A further $15 million will be used in Chinhoyi where the society will construct 723 houses under the first phase from the NSSA land.
Mr Chitando told The Herald Business in an interview last week that the funding strategy will be multiple in nature. "Firstly the shareholder has invested by way of capital and will also come through in the form of additional credit lines to assist with developments on NSSA land banks," said Mr Chitando.
"Further, we are also looking at issuing a bond which will be floated on the domestic market when our loan book is sufficient. Lastly we continue to pursue efforts to obtain external lines of credit from institutions that have particular interest in housing developments," said Mr Chitando.
Beyond that, the society is also raising deposits from the market both from individual and institutional deposits. NBS is currently capitalised to the extent of $25 million and the additional $45 million will take NSSA's exposure in the society to $70 million. The credit lines will be short-term in nature.